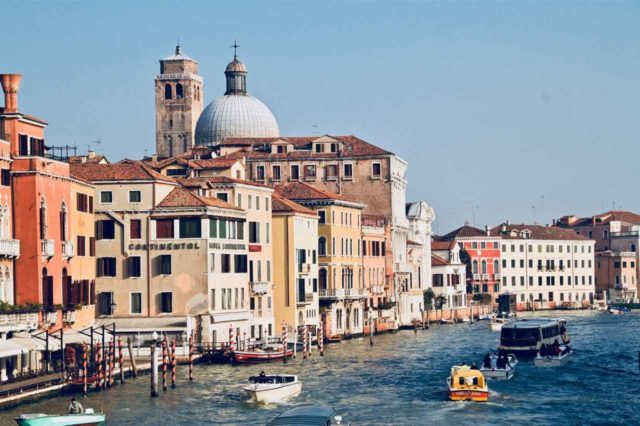 Online Tickets for the main monuments in Venice | All city travellers visiting Venice, Amsterdam, Rome, Paris, London, Barcelona or any other European tourist metropolis should be sure to check out the purchase of online tickets to visit the main attractions before departure.
Venice has always been a classic destination. However, the increase in cruise passengers and other low-cost airlines from Western and Eastern Europe have caused the eternal flow of tourists to Venice to rise considerably. Unfortunately, all the famous buildings, churches and museums can cope less and less satisfactorily with the crowds of visitors.
Access capacities for monuments in St. Mark's Square, such as St. Mark's Basilica or the Doge's Palace with its famous Bridge of Sighs, remain limited. This means that waiting times for admission can be exceptionally long.
In the world-famous lagoon city Venice there is an infinite amount to see and great excursion possibilities. So try to avoid unnecessary waiting times for an entrance fee. Here is an exhibition about the purchase of highly recommended – recommended or other online tickets.
Highly recommended online tickets for Venice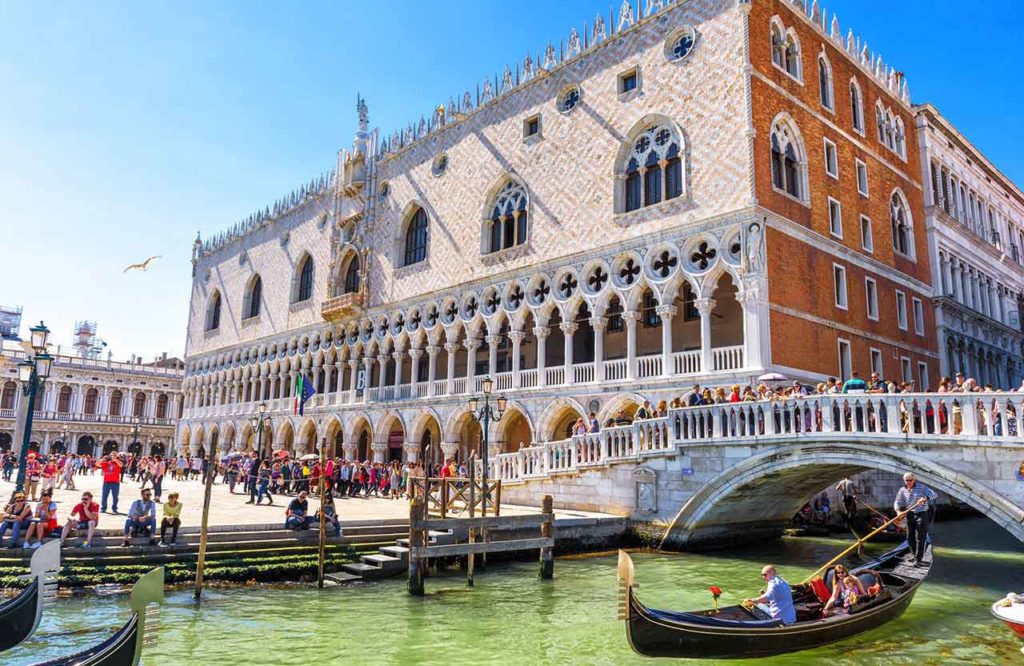 The highlight of every visit to Venice is the world-famous St. Mark's Square with the two top sights St. Mark's Cathedral and Doge's Palace.
When, in the late morning, cruise passengers leave the ships, tourists start their guided tours, long queues are created in front of the main monuments.
Opening hours for access to St. Mark's Basilica and the Doge's Palace are limited. Often, a day is lost if it takes an infinite amount of time to access them.
✓ With the following online-tickets you can avoid the queues to discover as much as possible of Venice after a visit.
The visit to St. Mark's Basilica, on the other hand, is free of charge. Nevertheless, there is still a long line at the entrance. A direct access without queuing is only possible in combination with a guided tour.
If you don't want to risk waiting times and want to visit everything in 2 hours, you can also take a guided tour of the Doge's Palace and St. Mark's Basilica. This way you can bypass all the queues.
St Marks Basilica
+ Doge's Palace
Duration
Price*
Tickets
Visit in english
Skip-the-line
2 hours
69,00 €
Buy online ticket
Book now the classic in Venice (Basilica of St. Mark + Doges' Palace + Gondola Tour), with guided tours and all this without waiting in line.
St Mark's Basilica
+ Doge's Palace
+ Gondola
Duration
Price*
Tickets
The classic in Venice
3 hours
110,00 €
Buy online ticket
This is just a selection of tickets (without queues) for visiting St Mark's Basilica and the Doge's Palace. Everything you need to know about sightseeing, entrance fees and opening hours of these fantastic sights can be found in the sections St. Mark's Basilica and the Doge's Palace in this blog.
Recommended Online Tickets for Venice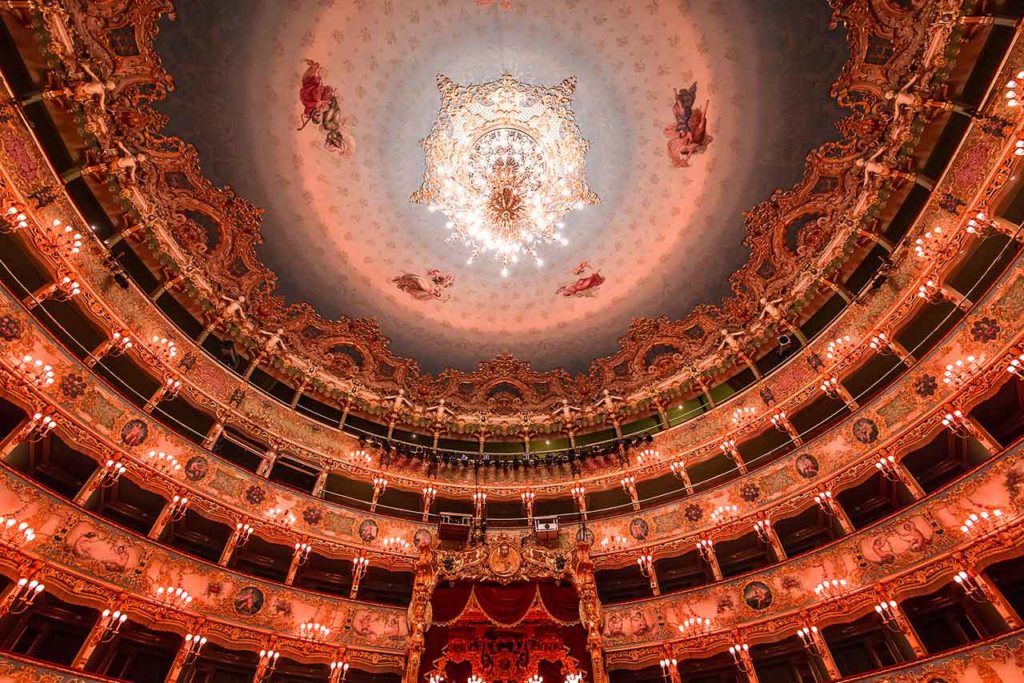 At the top sights of this fabulous lagoon city, I strongly recommend for the reasons mentioned above to buy tickets online in advance. Venice is teeming with tourists all year round. Also in a supposed low season, the planning for the city sightseeing can quickly get mixed up with surprising waiting times.
✓ The early purchase of tickets is also recommended for other attractions. These include the world-famous opera house La Fenice and the modern art collection Peggy Guggenheim Collection.
Organized excursions to the islands of Murano, Burano, and Torcello with a duration of 4-5 hours always have a high demand. Here are some suggestions for recommended online reservations.
All important information such as prices and departure points can be found on the websites of the respective providers. Further booking possibilities can be found in the overview The 3 islands of the lagoon or in the respective articles to the individual islands in the category Islands.
Visits to these unique pearls of the lagoon are also possible by public transport, but experience has shown that this takes longer. Information about this on the respective island pages.
Other online tickets for Venice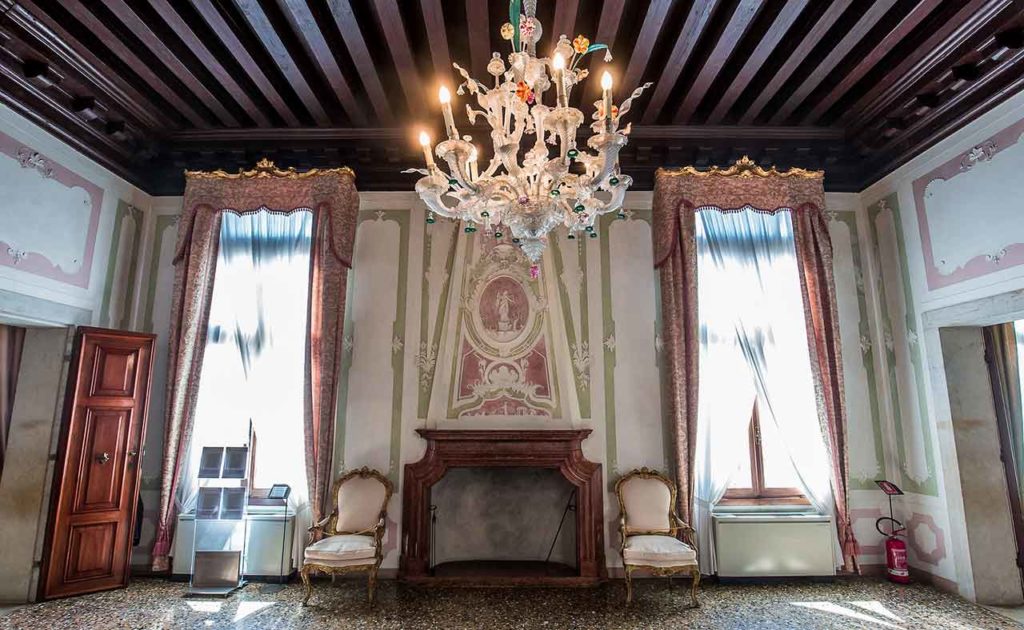 Mainly at museums, the purchase of an online ticket in advance offers a practical and easy way to plan a city tour to Venice. Advance bookings are not necessary.
More interesting in this context are the discount cards for museums and churches, which offer direct access as well as discounts on admission. Here are some of the most interesting museums in Venice, with the possibility of early ticket purchase.
Here are two suggestions for visiting two museums that are less well known but no less interesting.
Tip: Book an excursion to the island of San Giorgio Maggiore with a visit and guided tour of the basilica with your own arrival, waterbus line 2, stop at San Giorgio. Alternatively, there is a boat tour at fixed times with a visit to the basilica and tower climb. From here you have a postcard view of St. Mark's Square.
Hints for Venice Online Tickets
Due to the boom in city breaks in recent years, the number of annual visitors to Venice has also risen enormously. Therefore, the growing problem of long queues in front of the important sights of the lagoon city is clearly underestimated. The only way to avoid this problem is to purchase an online ticket in advance for priority access. In almost all cases, tickets purchased online are not more expensive than local tickets.
A further advantage of tickets or vouchers booked online is that one can already put together one's visit plan for Venice at home in peace. All documents will be provided digitally by email. It is always an advantage to print out the confirmations, even if it is often sufficient to show them on your smartphone. The risk of a loss or an unexpected delay with a postal dispatch is void.
If vouchers need to be redeemed on-site, the vendors' confirmations will clearly indicate the location and opening hours. Venice is not very large compared to other European cities such as Paris, Rome or London. Everything is within walking distance and the Santa Lucia train station, Piazzale Roma bus station or the Canal Grande are easy landmarks.
Also in the traditional travel guides unfortunately very rarely the increased number of visitors is pointed out in the context of booming city tourism and the associated waiting times with the entrance to the most well-known objects of interest of a city like Venice.
Tips for online travel preparation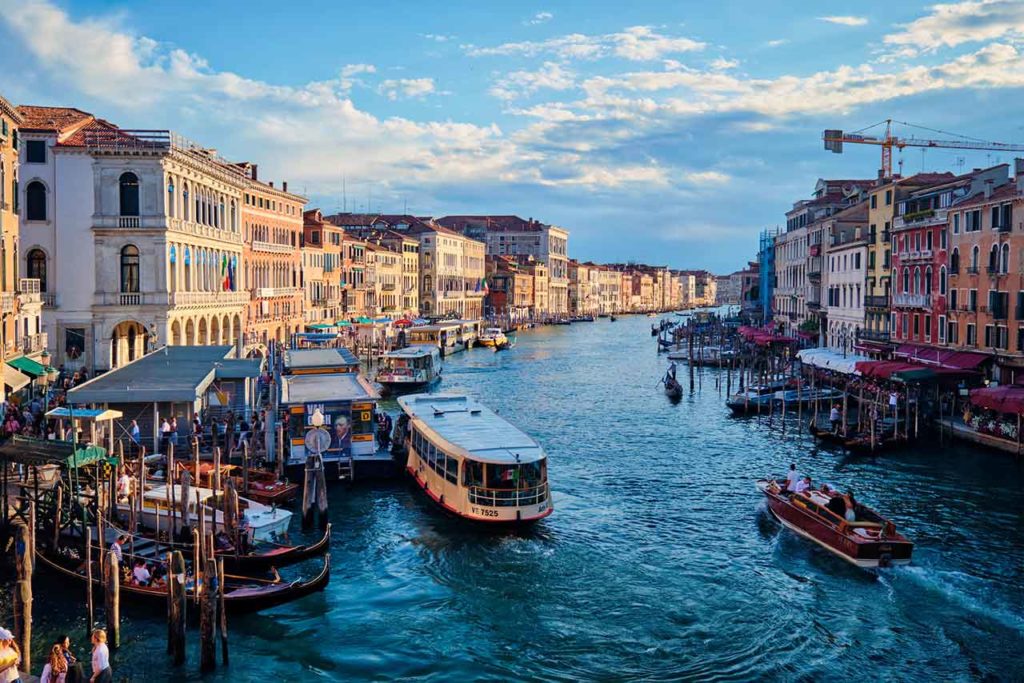 You can get to Venice by car, bus, train or plane. A lot of information can be found under Airport Transfer. The last stop, however, is always at the Santa Lucia capital train station or the Piazzale Roma bus station. Venice is completely car-free.
The journey continues through the historic lagoon city only on foot or on the legendary canals with private water taxis or by public transport with its water buses, the 'Vaporetti'. Advance booking of tickets in advance is also possible here.
Book overnight stays in Venice online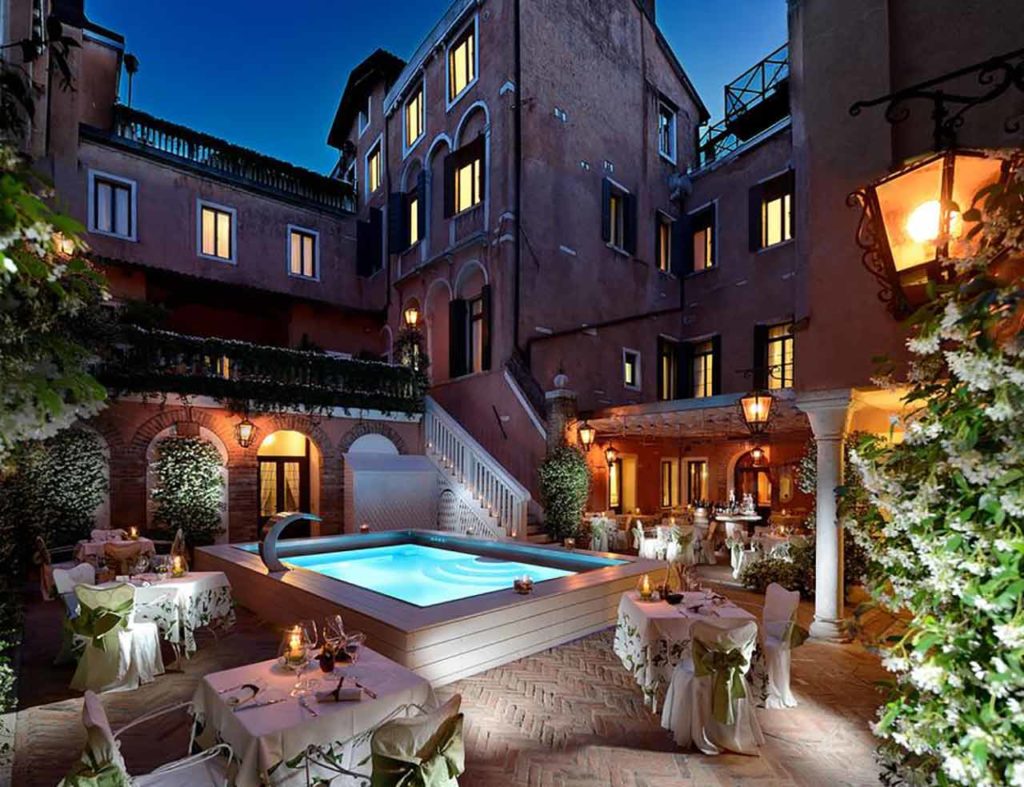 Everything is expensive in Venice. Unfortunately, this also applies to my top 10 hotels in the city centre. Those who are looking for something special will also find some overnight suggestions in the respective articles about the unique lagoon islands of Murano, Burano and Torcello, each at the end of the text.
Somewhat cheaper it goes to with accommodations in my hotel recommendations outside of the centre of Venice.
*All prices mentioned in this article are subject to change. The current offers of the respective provider always apply. Discounts, such as prices for children and teenagers are also on the site of the provider.