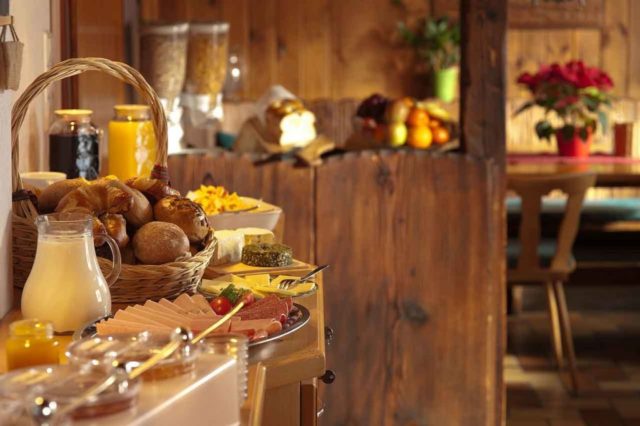 Hotel recommendations in Venice | Staying overnight in Venice costs a lot of money. Even if especially the offer of hotel rooms in the centre of the lagoon city is high, an enormous demand pushes up the prices. Those who absolutely want to experience the romantic flair of this unique city also at night should have a look at my recommendations in Top 10 hotels.
If you would like to stay a little longer in the world-famous city on the Adriatic Sea and are looking for exceptional accommodation, you will find hotel tips for the nearby lagoon islands of Murano, Burano or Torcello in the individual articles. Here it is quieter, more relaxed and very close to the Italian way of life. Unfortunately, it is not cheap either, just like the chic seaside resort Lido di Venezia, for which there are also numerous suggestions for the accommodation of different kinds on the corresponding page.
It gets cheaper in Mestre, a part of Venice that is located on the mainland. The disadvantage is that Mestre with its 200.000 inhabitants has nothing in common with the historical city Venice. The advantage is the direct connection by train and bus to the centre of the lagoon city. Here, the prices for overnight stays are much cheaper. Also, parking possibilities are much cheaper. From most of the following suggestions, you will arrive in the centre of Venice after about 30 minutes.
Hotel recommendations in Venice – Mestre
Hotel Apogia Sirio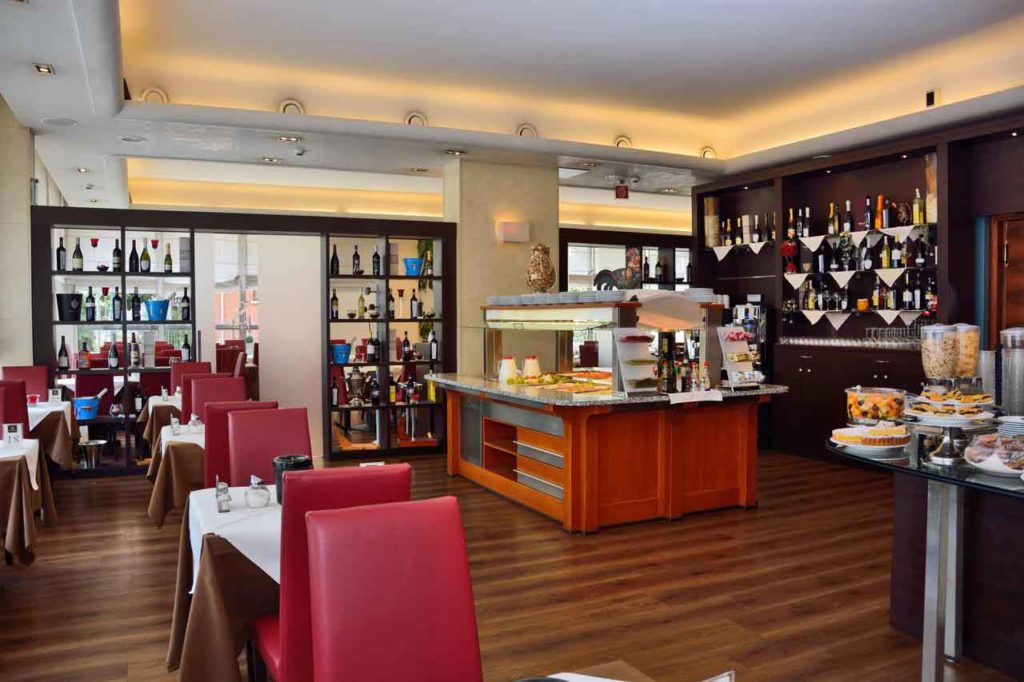 The renowned 4-star Hotel Apogia Sirio is located in the centre of Mestre, near the pedestrian area of the historic centre, from where the train station is a 20-minute walk away. It is 15 minutes by bus, which stops 30 metres away from the hotel, to the centre of Venice. Thus, strategically located as a starting point for the destination Venice.
While the bar with its relaxed atmosphere invites you to have a cool drink after an eventful sightseeing tour, you can fortify yourself with a delicious meal in the courtyard. A total of 122 completely renovated hotel rooms are available, all of which are completely soundproofed and air-conditioned so that you benefit from the highest level of comfort including free internet.
Address: Via Circonvallazione 109, 30174 Mestre, 112 rooms, double room from about 75,00 €
Hotel Apogia Sirio online booking
Venice Art Design B&B and Holiday Apartments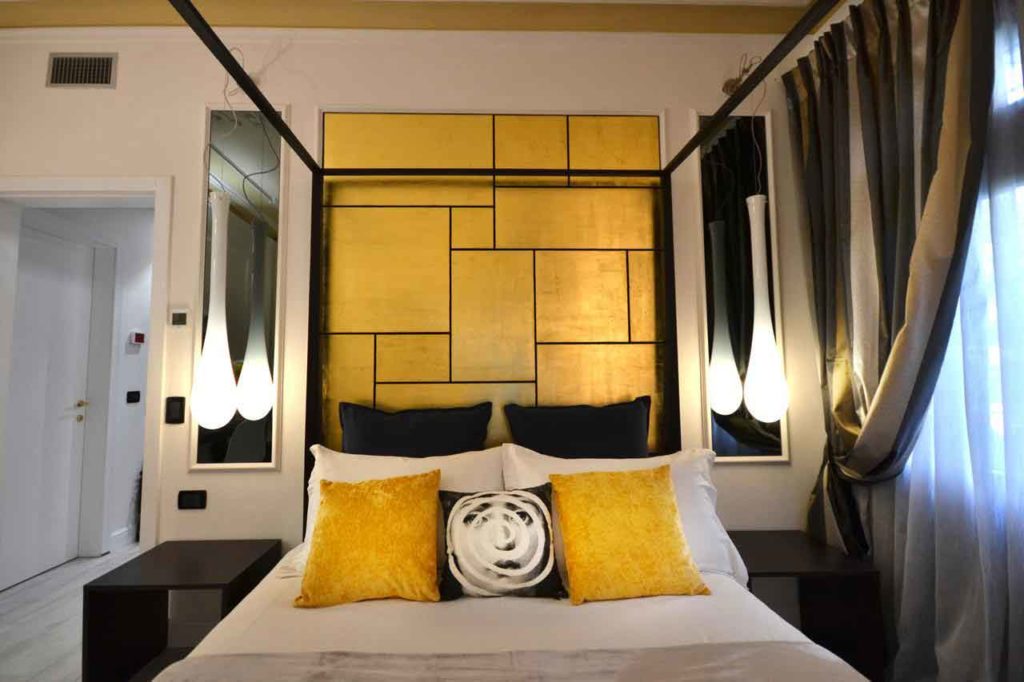 The Venice Art-Design B&B is located in a magnificent historic building of the early 20th century, which has been recently renovated. Located in the heart of Mestre, you can easily reach the surrounding shops and restaurants. Bus and tram will take you to Venice within 15 to 20 minutes.
The modern hotel is characterised by its unmistakable cosy atmosphere and the extremely originally furnished rooms such as the pompous "Glamour Room" or the elegantly designed "Silver Room" with magnificent ornaments on the walls. The train station of Mestre is only 10 minutes walk away.
Address: Via Ospedale 43/A – 30174 Mestre, double room from about 85,00 €
Venice Art Design B&B online booking
Hotel Best Western Tritone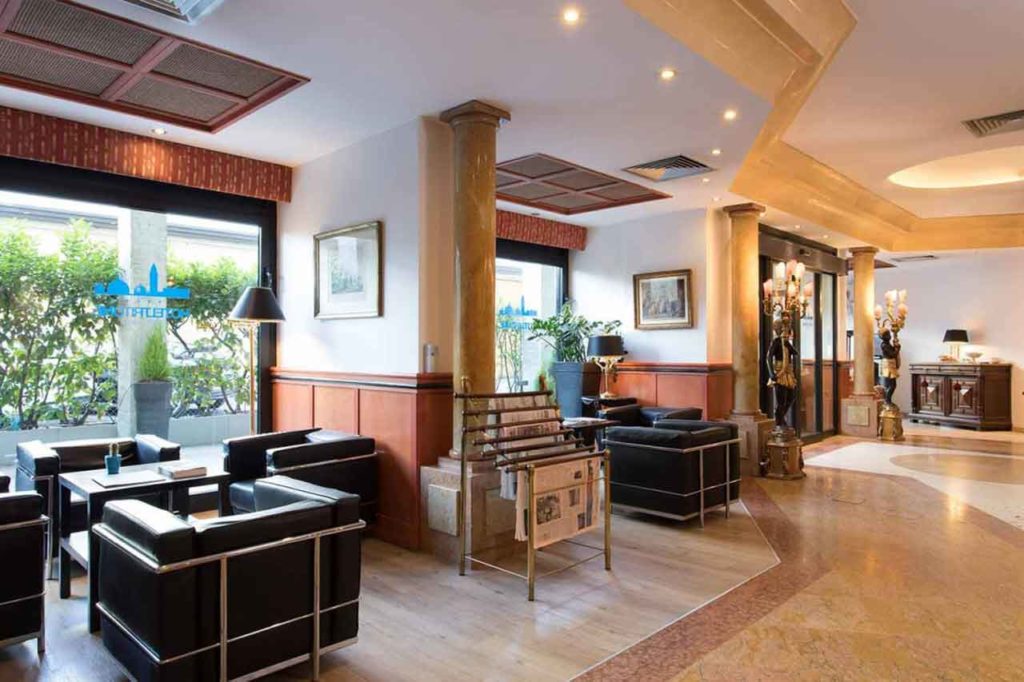 The Best Western Tritone Hotel is in a perfect location for exploring Venice. Directly opposite the train station, you can be in historic Venice in 10 minutes by train or bus. Perhaps a little less appealing from the outside, inside it is a top hotel with all the comforts.
The classically or modernly furnished rooms are equipped with free internet and are air-conditioned by a fan. The accommodation is clean and the staff very friendly. Important for visitors to Venice is a good and substantial breakfast and this is available here for an extra charge of only €5.00 per person. Guests especially appreciate the convenient location.
Address: Viale Stazione 16, 30171 Mestre, room 66, prices from approx. 87 
Best Western Tritone online buchen
Anda Venice Hostel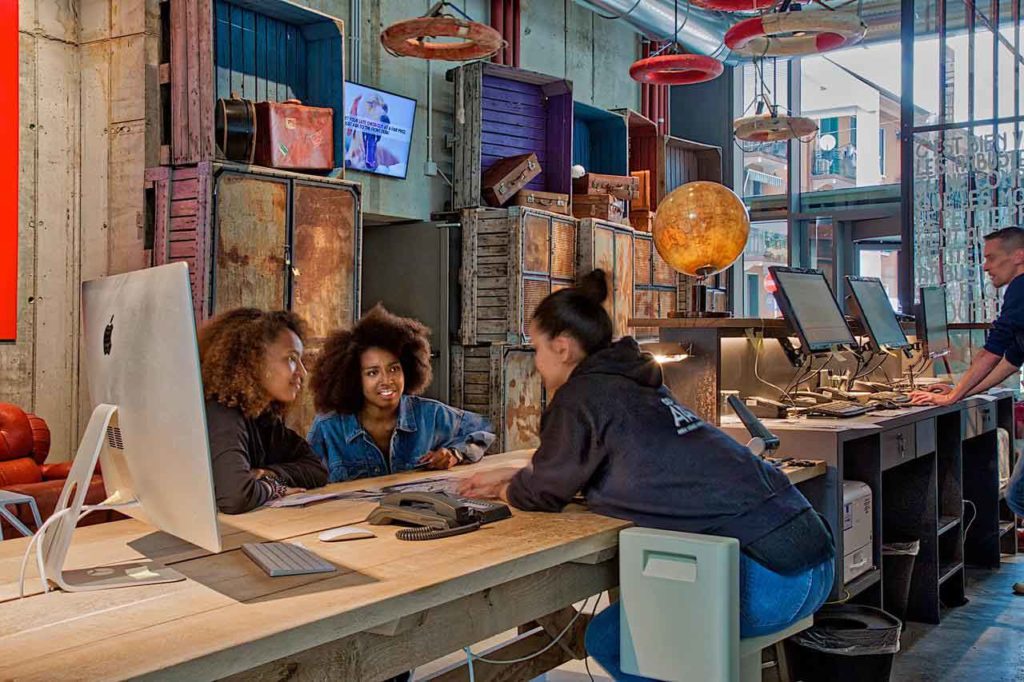 The trendy Anda Venice Hostel is brand new and offers multi-bed rooms as well as modern furnished double and single rooms. If you want to reduce your costs to a minimum, but still don't want to do without the necessary comfort, this is the right place for you. Especially those who travel in a group have the possibility to benefit from special group discounts.
A highlight is the cool Alai Bar, where entertaining events such as games nights, evenings to practice your English or table football tournaments are regularly held. Thanks to its central location, you can reach the train station of Mestre in no time, which is only 200 metres away.
Address: Via Ortigara, 10, 30171 Mestre, 2 persons from about 35,00 €
Anda Venice Hostel online booking
Hotel Aaron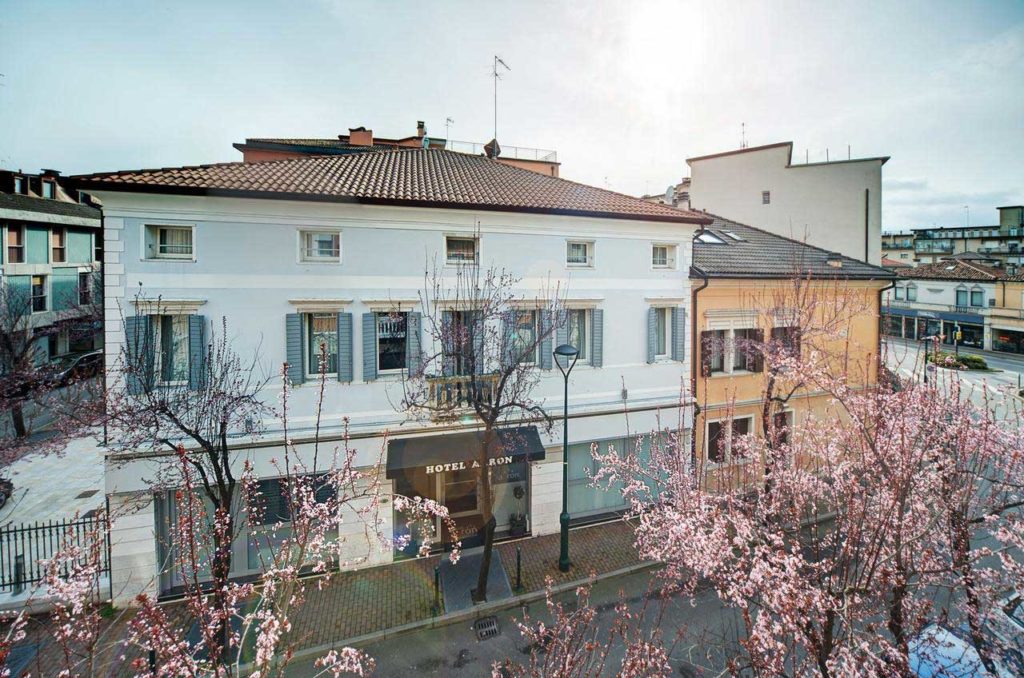 Opened in 2009, this 3-star hotel is a modern accommodation with friendly service just 200 meters from the train station in Mestre. The typical Italian rooms are well kept and equipped with all comforts such as Wi-Fi, air conditioning, LCD TV, coffee/tea maker, and refrigerator. Breakfast and private parking are included in the price.
The connection to the center of Venice by public transport is therefore excellent. In the neighborhood, there are shopping facilities, restaurants, and bars. Convenient for visitors who want to quickly get to the famous lagoon city.
Address: Via Felisati, 187, 30171 Venezia, 20 rooms, double room stating at 50 €.
Residence Baco da Seta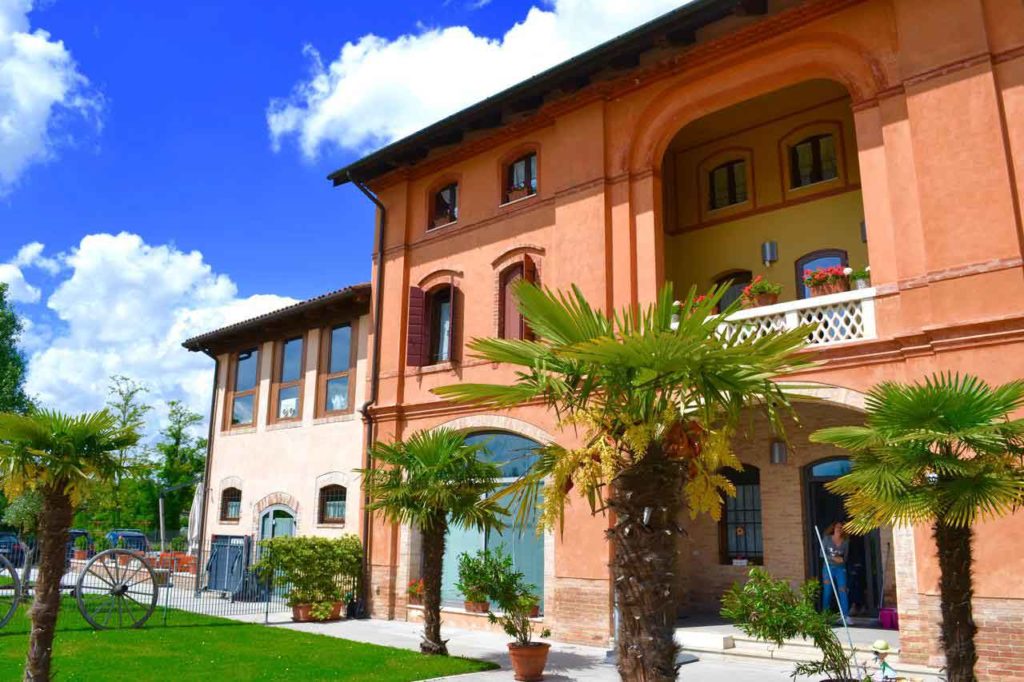 The chic historic accommodation welcomes you with a garden restaurant where you can enjoy Italian food. 30 minutes walking distance from the city centre of Mestre. There is a bus stop just 300 metres from the accommodation. From there it is a 15-minute walk to the centre of Venice. The allergy-free rooms convey a simple and authentic atmosphere with rustic wood-beamed ceilings.
All apartments are equipped with a complete kitchen as well as a dining area and living room with free W-Lan in all areas and a flat-screen TV. As a welcome gift, you will receive a generous welcome basket and can make use of the free laundry service at any time. In the neighbouring restaurant Baco Da Seta, you will receive discounts on some dishes.
Address: Via Bernardo Bellotto 30, 30174 Mestre, 4 rooms, double room from approx. 90,00 €
Residence Baco da Seta online booking
Tip: Hotel Venezia – Via Teatro Vecchio 5, 30171 Mestre, inexpensive, breakfast included in the room price and free parking. By bus or tram 15 minutes to the centre of Venice.
Exceptional: Casa Lunia Guesthouse, Via Torre Belfredo 57, 30174 Mestre. Maybe a bit far from the train station in Mestre (20 minutes on foot), but still an absolute top accommodation. Free parking, breakfast and Wi-Fi. Mestre sights, restaurants and bars nearby. Only the best reviews everywhere.
Casa Lunia Guesthouse online booking
Note: If you arrive by plane, you should choose the transfer by land for all accommodations in Mestre. Almost all transfers also stop at the train station in Mestre. For more information see airport transfer.
Tip: Overnight stay on Giudecca
The island of Giudecca is located south of Venice and is only 300 metres away from the most famous sights of the lagoon city. There are only a few tourists here and everything is still typically Italian.
The Vaporetto line 2 runs in short intervals and after a maximum of 10 minutes, you are already at the St Mark's Square.
Giudecca Hotel Venezia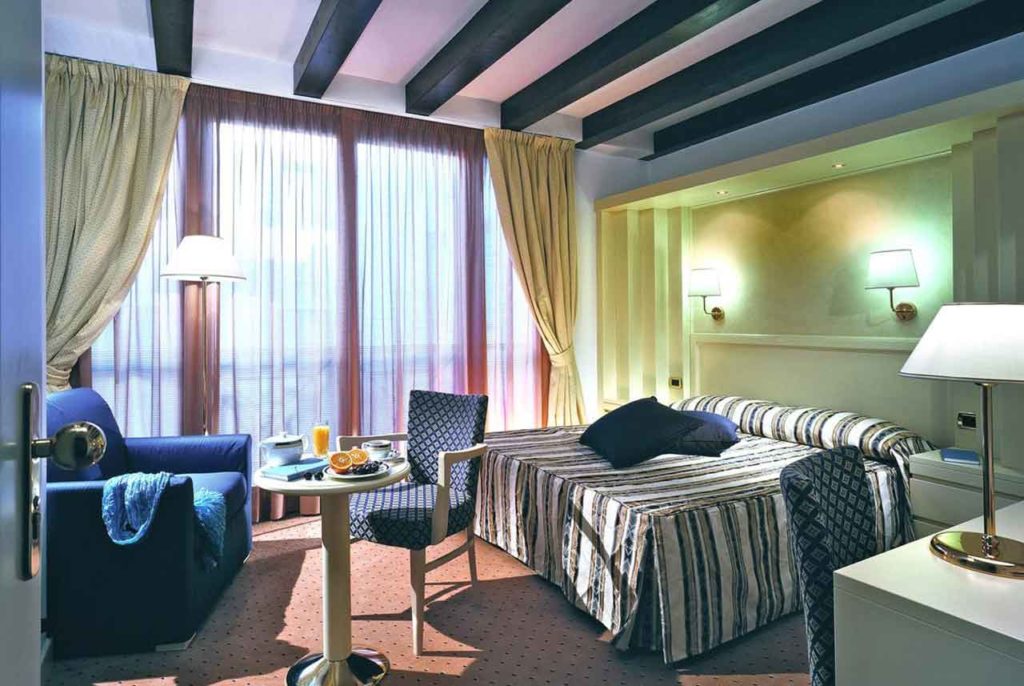 On the quiet island of Giudecca is the 3-star Hotel Giudecca Venezia, which welcomes you with spacious, elegant rooms including traditional wooden beamed ceilings. To make it easier for you to bear the heat, all rooms are fully air-conditioned and also spoil you with a magnificent view of the Palada channel. Start the day with a rich breakfast buffet with fresh fruit and delicious delicacies.
Free internet access is available in the hotel's small café. If you arrive by water taxi, you can moor directly at the hotel. Some water bus lines are also only 250 m away from the hotel.
Address: Corte Ferrando, 409/C, Giudecca, 30133 Venice, 30 rooms, double room from about 130,00 €
Giudecca Hotel Venezia online booking
Blue Lagoon Guest House Giudecca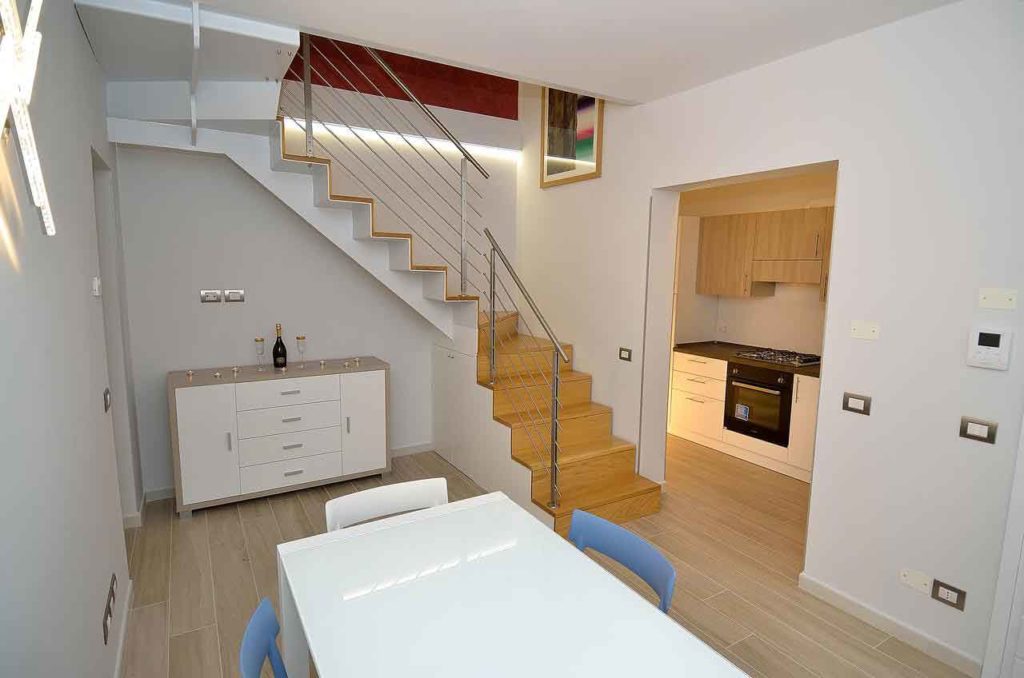 The charming guest apartments are located about 1350 meters from Piazza San Marco and 1450 meters from the Basilica of San Marco. They are located in the middle of the Giudecca Island, the largest of the lagoons.
The accommodation offers you protection and peace from the hectic tourist atmosphere of the old town. Let your soul dangle and enjoy the authentic Venice. The water bus stops are about 200 metres away.
Address: Giudecca N. 318 Palanca, double room from about 110,00 €
Hotel Blue Lagoon online booking