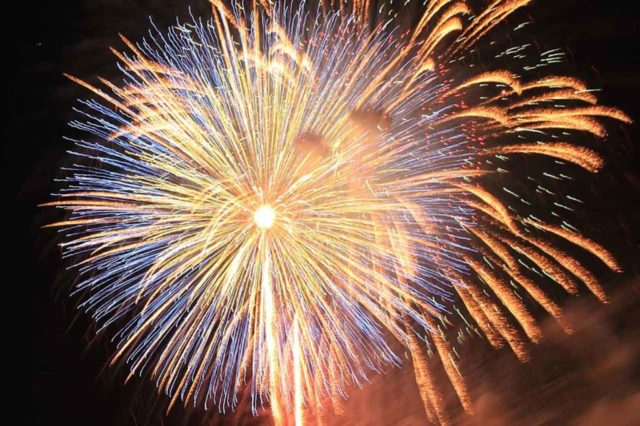 Venice on New Year's Eve | Spending the turn of the year in the lagoon city with its winter magic is definitely a good idea. Temperatures rarely drop below zero and the gigantic fireworks at St. Mark's Square remain unforgettable.
Unfortunately, every year many arts and culture lovers, romantics, lovers of Venetian cuisine or fans of the famous "Dolce Vita", this typically Italian way of life, also come to Venice to make their dreams come true.
Venice between Christmas and New Year's Day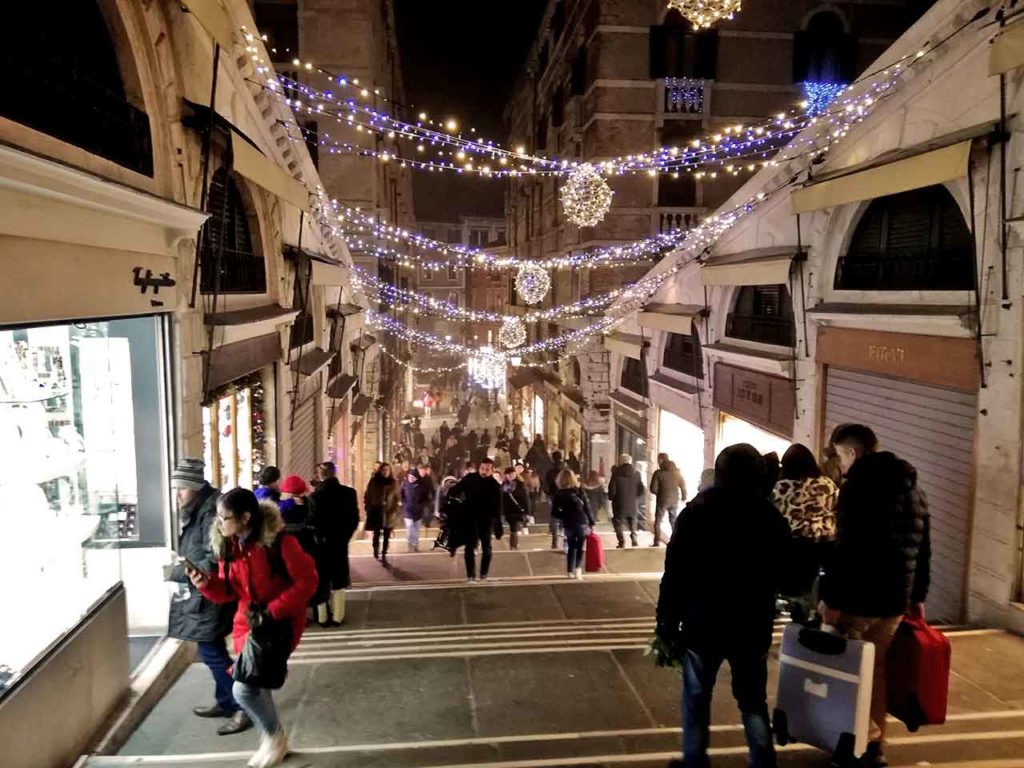 It's getting crowded in Venice. After the contemplative holidays, it is time for art and commerce again. Everything you need to know about Venice from late autumn to spring can be found in my article Venice in Winter.
Who wants to spend the contemplative Christmas days in this unique lagoon city at the Adriatic Sea will find everything worth knowing in Venice at Christmas. Those who have decided on New Year's Eve in Venice will find a lot of tips and advice in this article.
Tip: Whether arrival, overnight stay, New Year's Eve dinner, party or concert visit, please take care of everything early!
Celebrate New Year's Eve in Venice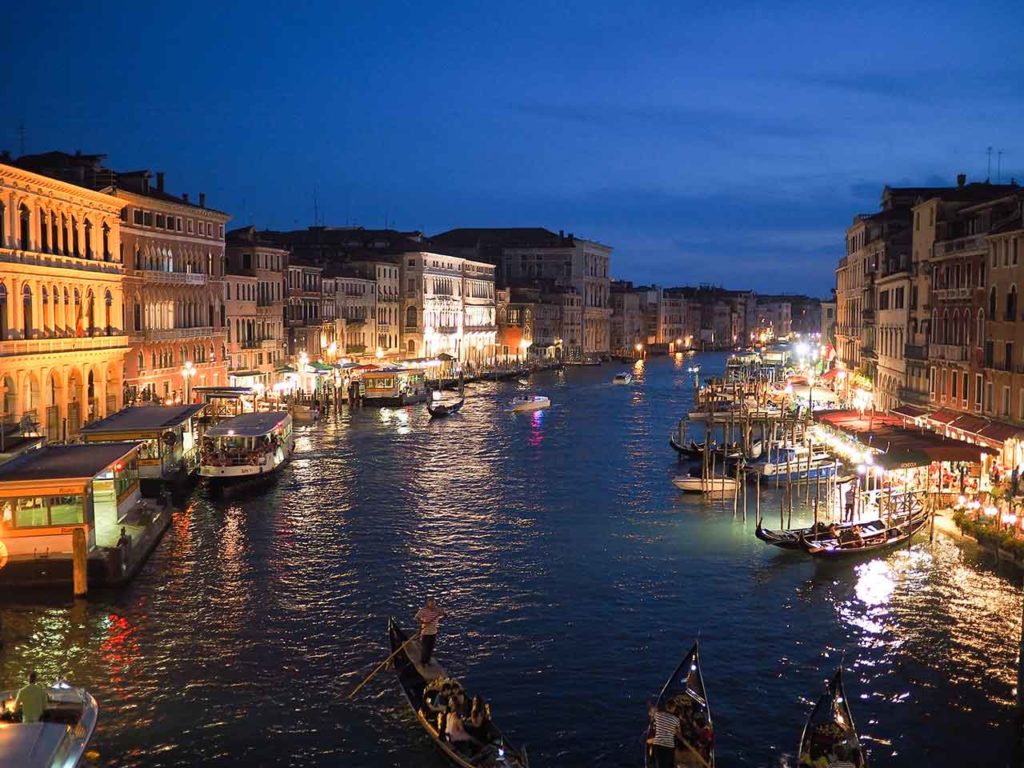 Those who want to treat themselves to something else at the turn of the year can visit the 500-year-old palace Fondaco dei Tedeschi. Close to the Canal Grande near the Rialto bridge in the Calle del Fontege, 30100, lies this former trading house of German merchants in Venice. After an elaborate reconstruction, this imposing building houses exclusive boutiques and fashion brands as well as a delicatessen area with exquisite wines and regional products.
This makes it ideal for self-catering guests on New Year's Eve. The highlight of the Fondaco Dei Tedeschi is the Rooftop, a wooden roof terrace with a fantastic view over the roofs of Venice.
Otherwise, New Year's Eve in Venice means experiencing the celebration of ancient traditions. Whether at home, in a holiday apartment, in a restaurant or in a hotel restaurant, the evening is a big dinner. What also belongs in the rest of Italy but almost everywhere to the firm tradition, are the 'Lenticchie'. These are lentils that literally resemble small coins. If you cook them then they swell up and those who eat a lot of them can count on a money blessing in the coming year.
The wearing of red underwear at midnight is also a tradition worth imitating for Venice travellers. The lingerie should be a gift and worn for the first time on New Year's Eve. Whether lace panties or boxer shorts – a pretty gift idea!
New Year's Eve at St. Mark's Square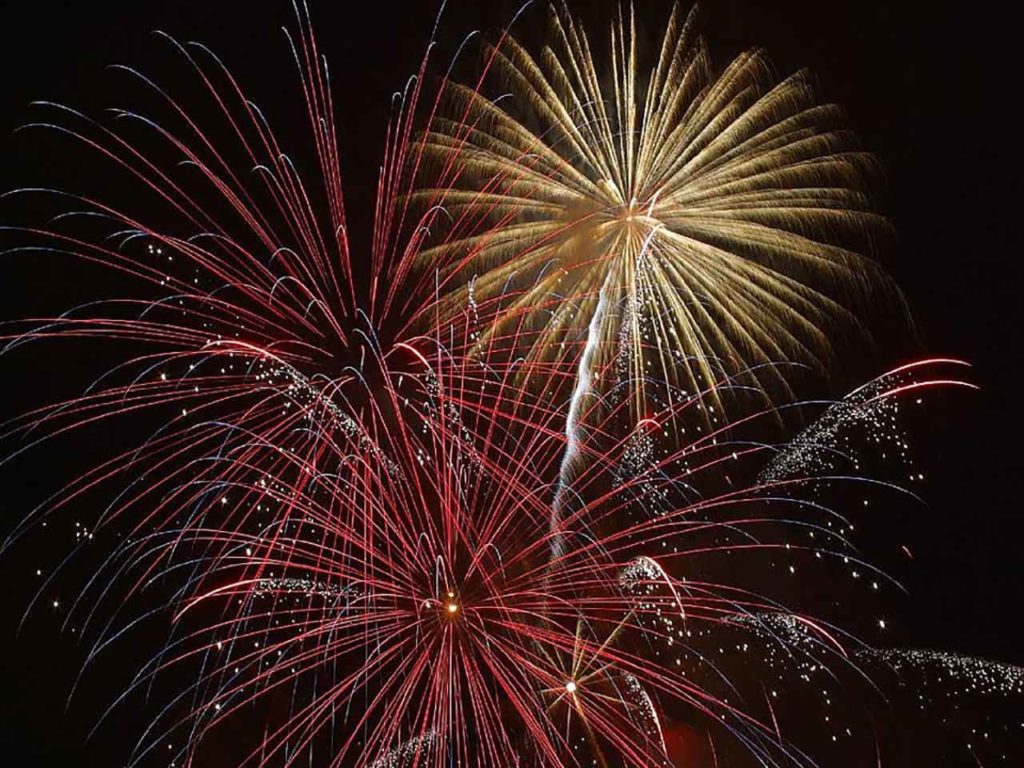 After lunch, let's go! From 10.30 p.m. on, St. Mark's Square begins to fill up. It should be noted that access to the Basilica of St. Mark is rather restricted. Depending on safety standards there may be more or less extensive controls, which everyone should consider in their own interest. So be sure to leave bottles of alcohol and other "objects" at home!
At midnight the couples kiss passionately to the sound of the bells of the Campanile before a grandiose and very colourful firework display illuminates the Riva Degli Schiavoni. Now the whole of Venice is celebrating!
You will have to give up rockets and other firecrackers that are traditional in many countries. In Venice, however, they are prohibited to protect the city from possible fires.
Food & drink á la Veneziana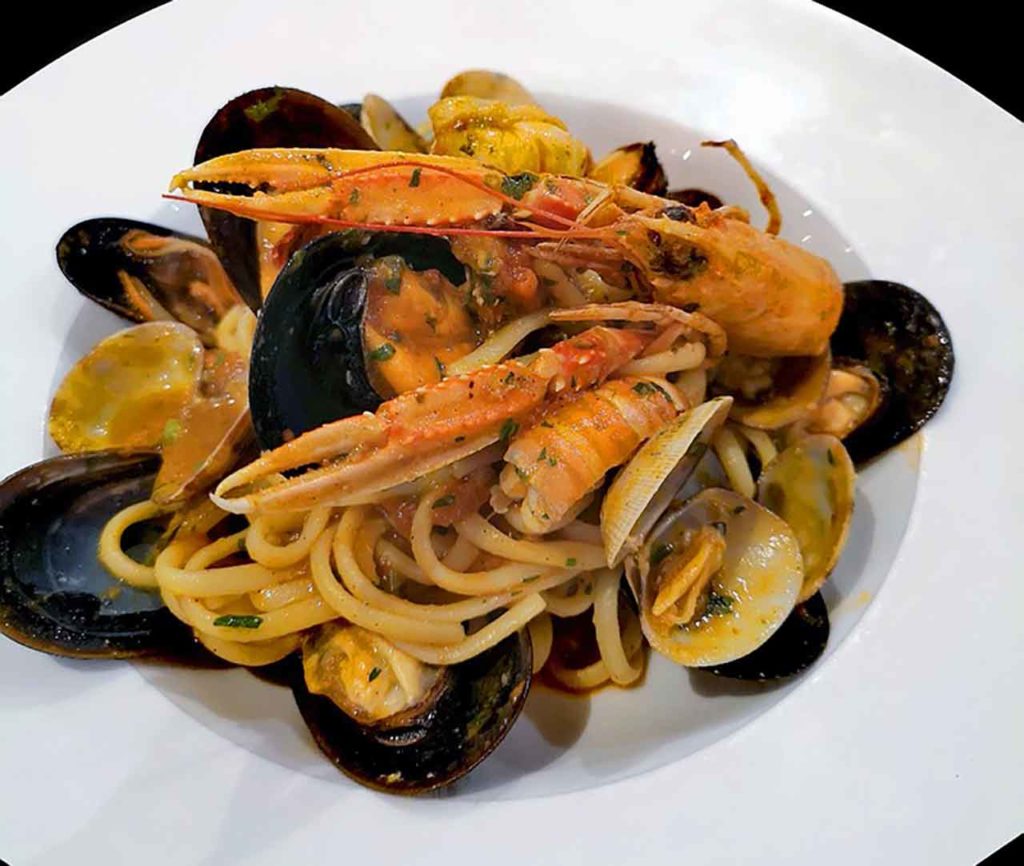 It is impossible for Venetians to renounce the "Cenone di Capodanno", the hearty New Year's Eve dish made of these famous lentils and sausages, and restaurants in Venice also offer it on New Year's Eve.
It would be wise to plan in advance either a reservation at the restaurant or a tasting in your own holiday apartment. For those who wish to eat out, you can consult my article Venice and its gastronomy. If a reservation at a restaurant is difficult, do not hesitate to look for alternatives in the surroundings or ask the hotel for advice.
Perhaps one of the following specialities will succeed in your own kitchen:
Risotto with scallops – risotto con le capesante

Squid ragout – Neri di seppia

Venetian liver – Fegato alla veneziana

Swordfish with anchovies and sardines – Pesce spada con acciughe e sardine

Pork fillet with vegetables – Filetto di maiale con verdure
Otherwise, the classic pasta variants such as spaghetti vongole (spaghetti with Venus mussels) or spaghetti carbonara (pasta with bacon, egg and pepper) are also sufficient. The traditional lentils with sausage can also be bought in advance as a ready meal.
On the large barges, there are New Year's celebrations. Those who can get a ticket can expect an all-inclusive evening with buffet, drinks and entertainment. From midnight on, you can admire the big fireworks display from the deck of the boat.
Party on New Year's Eve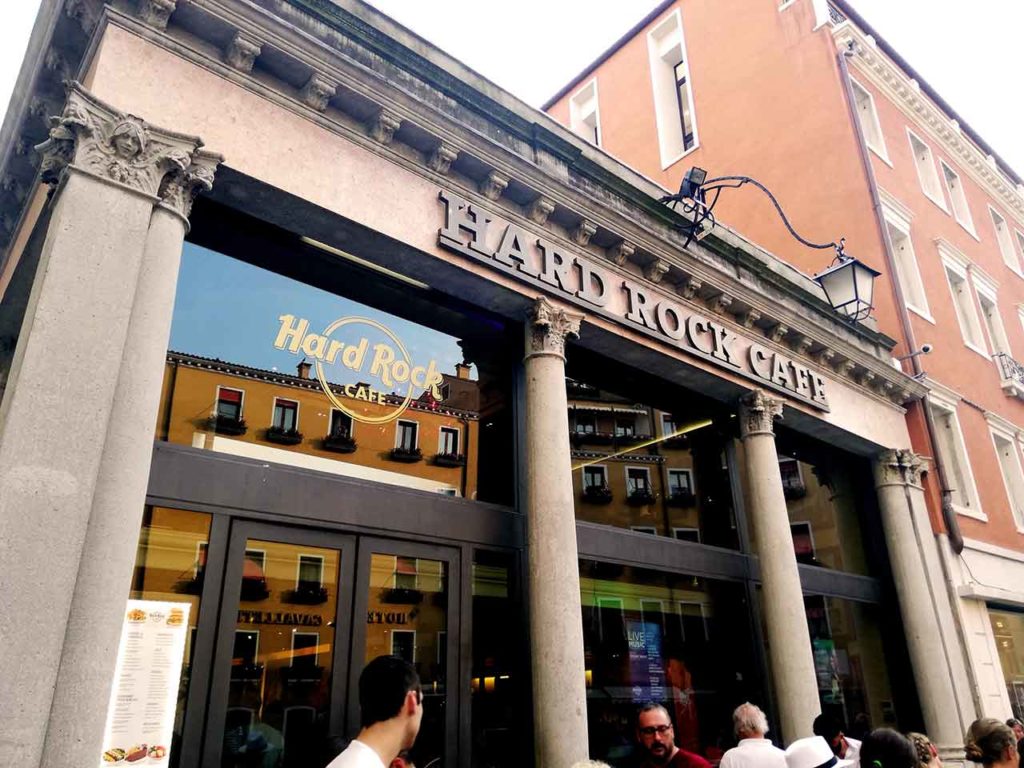 New Year's Eve is a loud and colourful festival in Italy. After the extensive dinner and the visit on the Piazza San Marco with the spectacular fireworks it usually continues outside. It gets really cold at the end of December. A nocturnal gondola ride over the Canal Grande will remain in your memory forever. But please dress warmly. Otherwise, you can party in clubs, bars or discotheques.
The hip addresses change of course, but regularly the names on Piccolo Mondo Disco Club and Molocinque in Venice or the Tag Club and the Area Venice in Mestre are mentioned.
✓ Don't forget the legendary Hard Rock Café not far from Place Saint-Marc.
Opening times of the most important sights
At the end of 2022, New Year's Eve and New Year's Day fall on a Saturday and Sunday, i.e. a weekend. If you not only want to celebrate for yourself, you also have the possibility to visit the most famous attractions of the lagoon city.
Here a short overview which of the most famous sights is open on the days of the turn of the year.
| Attractions | 31 Dec | 1 Jan | Infos |
| --- | --- | --- | --- |
| St Mark's Basilica | ✓ | ✓ | Infos |
| Campanile Bell Tower | ✓ | ✓ | Infos |
| Doge's Palace | ✓ | ✓ | Infos |
| Ca' Rezzonico | ✘ | ✓ | Infos |
| Ca' d'Oro Gallery | ✓ | ✘ | Infos |
| Accademia Gallery | ✓ | ✓ | Infos |
| Peggy Guggenheim | ✘ | ✓ | Infos |
For the opening times of St. Mark's Cathedral on New Year's Eve and New Year's Day, please note the holiday regulations. On both days the Holy Mass takes place. Information about the festivities with the Patriarch on New Year's Day can be found here on the Internet.
Those who have already arrived in Venice for the Christmas days will find all important information about the opening times on the holidays in my separate article Venice at Christmas.
Teatro la Fenice – Concerto di Capodanno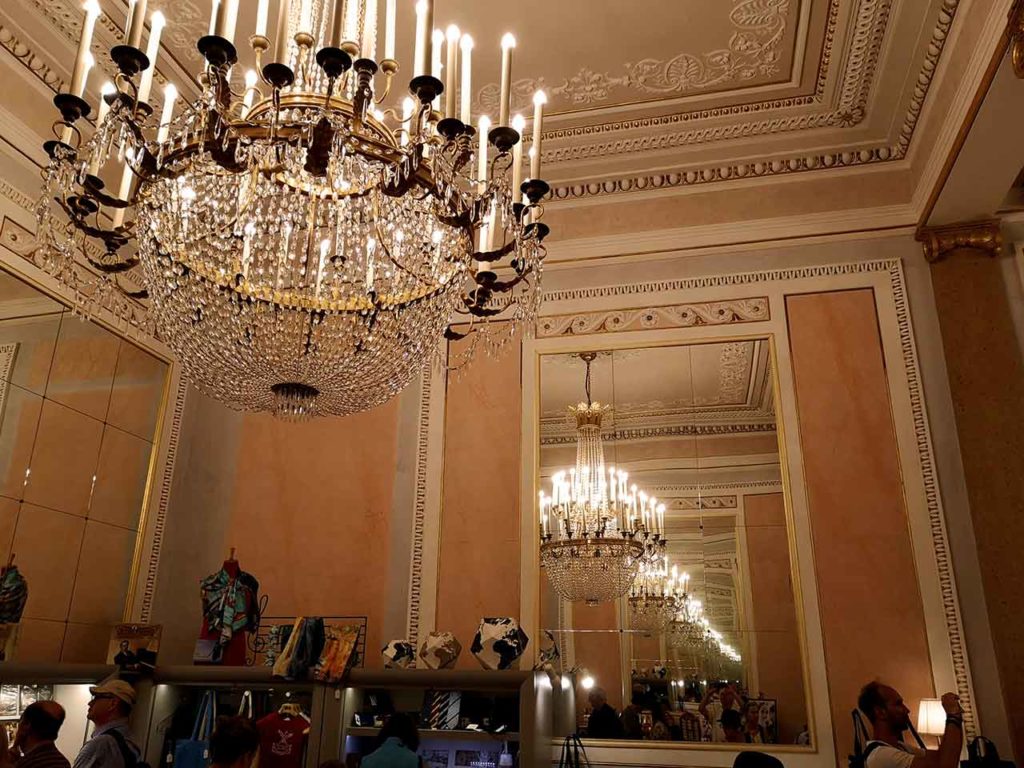 In Italian "Capodanno" means New Year and on New Year's Eve, on January 1st and a few days before, you can attend the performance of the "Concerto di Capodanno" in this world-famous opera. This is the high point of the end of the year for Venetian society.
You can try to find entry tickets or arrangements through specialized agencies or organizers. Those who are lucky enough to do so will enjoy an extraordinary experience, but unfortunately, if you buy several tickets, you will pay the same than for a second-hand car.
If you only want to visit the magnificent opera house during the irregular opening hours, you can find all the important information in my separate article La Fenice opening hours. There you will also find the official website of the theatre with the current opening times at the turn of the year. Tickets to see the opera can also be booked in advance in La Fenice Admission Prices.
  For more ideas on what to do in Venice in the evening, check out Venice by Night.
Online tickets on New Year's Day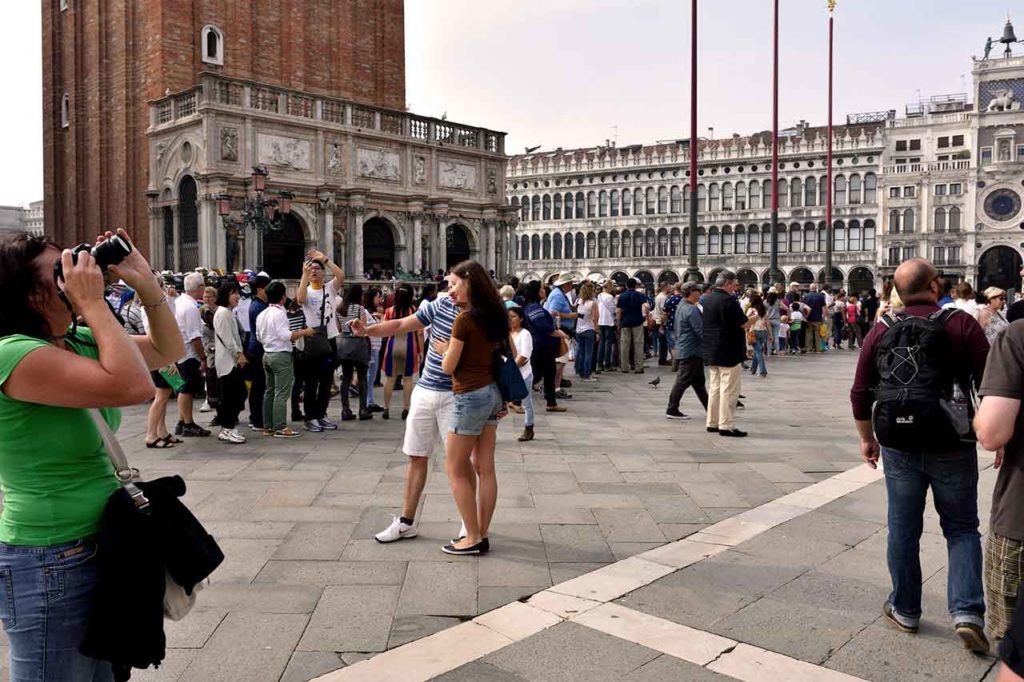 Especially on the open days at the end of the year and New Year, it is almost indispensable to get Online tickets in advance Without queuing for some sights. Especially the queues in front of St. Mark's Basilica and the Doge's Palace can become record-breaking. Admission to the basilica is free, but if you don't want to wait, you can avoid the queue with these tickets: 
St Mark's Basilica
Price*
Ticket
Only fast entry
+ Terrace + Pala D'Oro
25,00 €
Buy online ticket
Only fast entry
Last-Minute Entry Tickets
20,50 €
Buy online ticket
✅ Bestseller Venice
St. Mark's Basilica + Doge's Palace
+ Venice Audio Guide
62,00 €
Buy online ticket
Admission to St Mark's Basilica is free of charge, as already mentioned. Waiting times can only be avoided by booking a guided tour. Holders of online tickets booked in advance always have priority access to the Doge's Palace without queuing.
The rush to ascend the St Mark's Tower should also be enormous at the end of the year. There are booking options here for fast access also in connection with the Doge's Palace:
Bell Tower
Price*
Online Tickets
Reserved Entrance
15,00 €
Book online
Children 0 - 5 years
free
Reserved Entrance +
Doge's Palace
47,50 €
Book online
For those interested in art and culture, the combination Ticket for the St Mark's Basilica and the Doge's Palace is also very interesting.
Where is the best place to stay?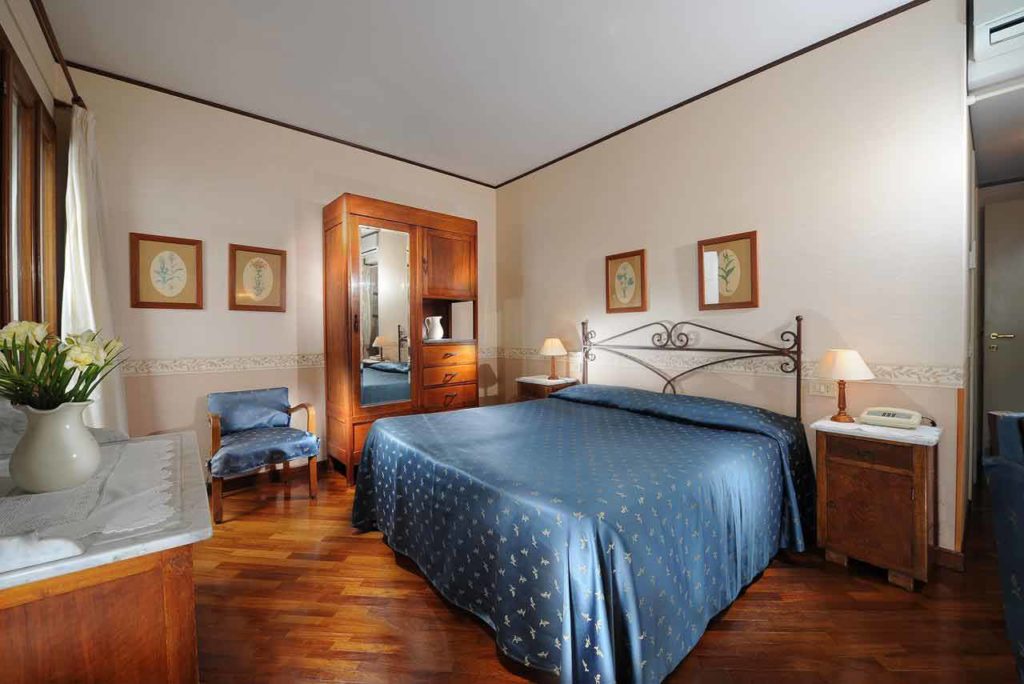 For many people, a trip to Venice is the ultimate in romanticism. Those who want to celebrate the New Year in Venice should, therefore, plan in advance for accommodation. Under Top 10 Hotels, you will find my hotel recommendations for Venice city centre.
Under Hotels Recommendations you will find more affordable accommodation in Mestre. On New Year's Eve, exceptional timetables for public transport to the mainland and islands are set up.
Venice in the New Year
After the celebration, it is best to get a breath of fresh sea air during a walk along the beach at the Lido or do some sport while skating (until 14 February) on the Campo S. Polo. As always, surrounded by some stalls with food and drinks.
In Venice, the Christmas markets will still be partially open, because there Christmas only ends on 6 January. It is at this moment that the children receive their gifts which are brought to them by the 'Befana', a witch on a broom. Those who are still in Venice on 6 January, the Festa dell' Epifania, can attend the very amusing 'Regata Delle Befana'. This does not last long so it is better to be punctual.
On the same day, don't miss a very special show. On one of the towers of the bell tower of the Campanile di San Marco, one of the city's emblems, the three wise men appear at 12 o'clock. These three figures are guided by an angel with a trumpet and greet the Virgin Mary with her child Jesus. It is a rare and short-lived event.
Venice on New Year's Eve – Conclusion
Venice on New Year's Day is the perfect place to have an unforgettable end-of-year memory. But it is essential to plan and book in advance. This applies mainly to hotels, holiday apartments and New Year's Eve dinners.