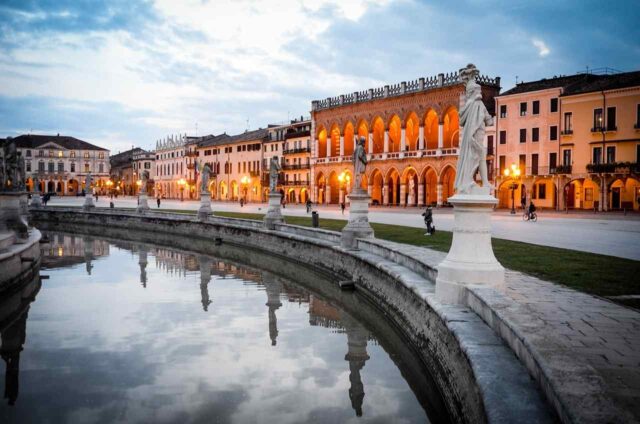 Venice can be crowded and hectic, especially during the high season from April to September. What few people know is that there are many cities in the area that are absolutely worth visiting and also very beautiful. So if you plan to stay a little longer in Venice, it's worth considering escaping the big city and taking a short day trip.
Private day tours give you the opportunity to choose your own itinerary and explore places that suit your own interests and preferences. Therefore, I would like to show different options so that you can choose the best possible option for yourself.
Whether you're looking for history, natural beauty, or culinary delights, the nearby cities and towns are a worthwhile and memorable addition to your Venice experience.
What do you need to consider before you decide to go on a day trip?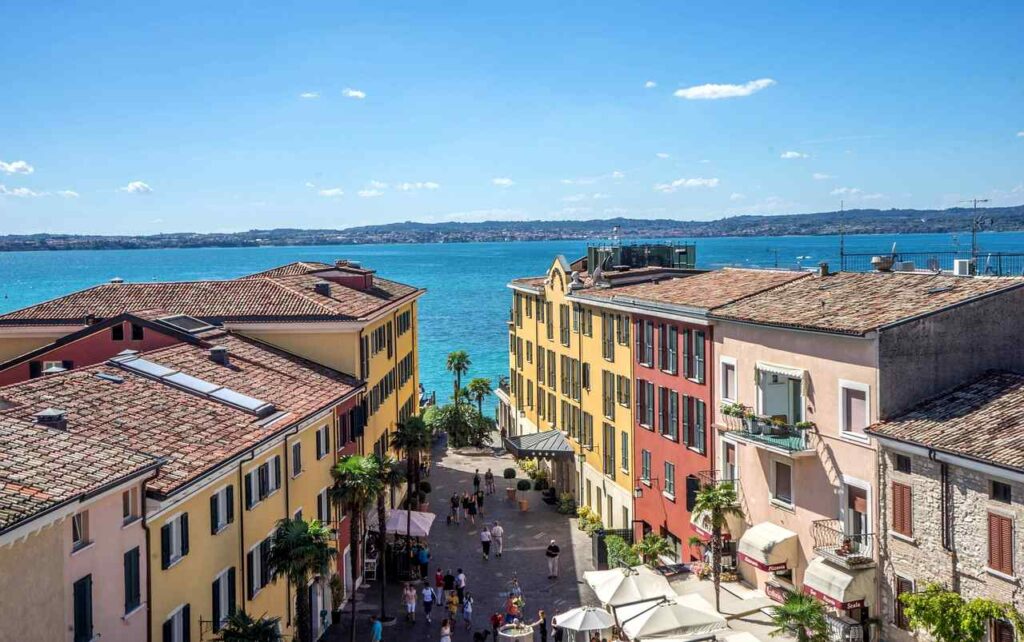 When planning a day trip from Venice, there are some important things to consider to ensure a smooth and enjoyable experience. Here are the most important factors you should consider:
Distance and travel time: Consider the distance and travel time between Venice and your chosen destination. If you choose a place that is reasonably close and easy to reach within a day's travel, you can extend the time at your destination and perhaps limit travel fatigue a bit.
Transportation: Check out transportation options for your day trip. Check train schedules, bus routes, or rental car options.
Opening hours and schedule: Check the opening hours of the attractions or places you want to visit. Plan your day trip accordingly so that you have enough time to explore and experience the main highlights.
Places of interest: Identify the attractions and sights that you really want to see. Prioritize the sights you definitely want to visit so that you have enough time to see other sights.
Guided tours: Many sights also offer guided tours! Here I would like to point out that these tours are not always much more expensive than the normal entrance fee and sometimes very interesting. The tour guides give you great tips and lots of information and the whole thing is often quite personalized. So it's best to always inform beforehand so that the right tour is not missed!
Local cuisine: Inquire about the most popular restaurants or food markets where you can sample regional delicacies during your visit (I've listed a few tips).
Weather conditions: Check the weather forecast for the day of the trip. Dress appropriately and take all the necessary things with you, such as an umbrella or sunscreen, so that you feel comfortable throughout the day.
Local customs and etiquette: Familiarize yourself with the local customs and traditions of the destination. Respect and understanding of local customs can enhance your experience and interaction with the locals.
Budget: Set a budget for your day trip, including transportation, entrance fees, meals, and other expenses.
Safety and security: Pay attention to safety during the day trip. Keep your belongings safe, stay in well-traveled areas, and be aware of your surroundings.
Flexibility: Be prepared for unforeseen changes or delays during your day trip. Stay flexible and adaptable to make the most of your time and enjoy the experience to the fullest.
If you take these factors into account, your day trip will definitely be a success. You will discover a new culture, a new city, and new sights! Here we go, Scopriremo l'Italia! (Let's discover Italy!).
Treviso – City of Waters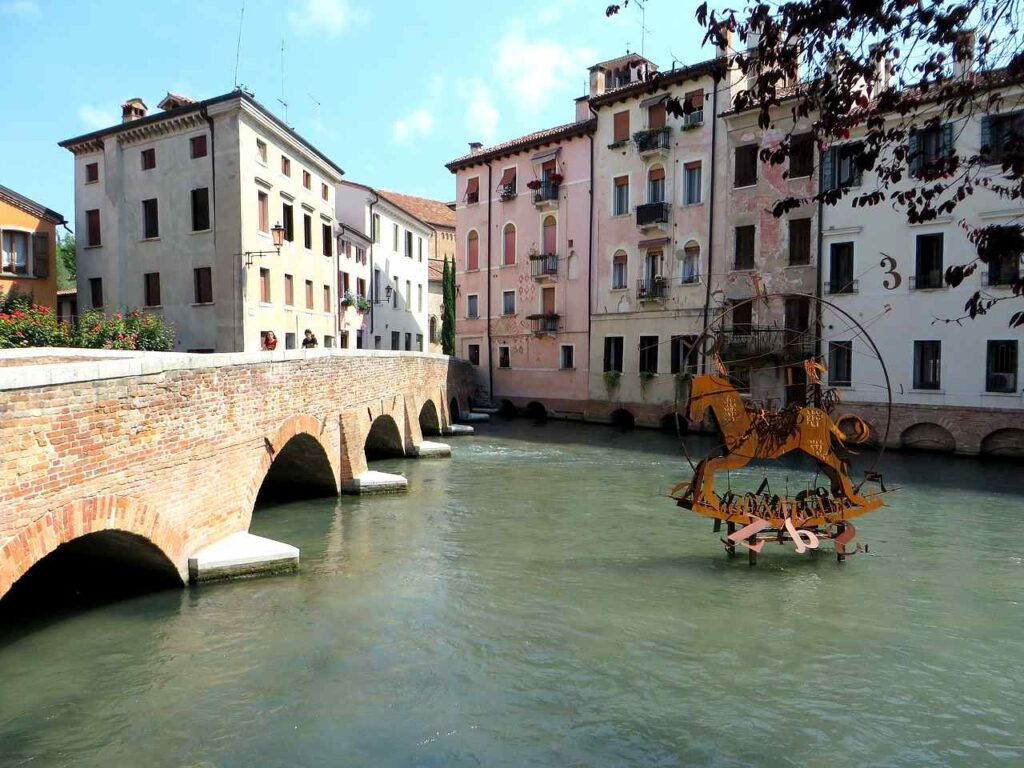 Treviso is a beautiful small city in the Veneto region of northeastern Italy. It is located about 30 kilometers north of Venice. The city is best explored on foot, as the narrow, winding streets offer a surprise at every turn. The historic center of Treviso is surrounded by an ancient city wall, and this compact area is home to numerous architectural gems, including palaces, churches, and towers.
Trains run regularly between the two cities and the journey takes about 30 minutes. You can board the train at Venice Santa Lucia station, Venice's main train station, and travel to Treviso Centrale station. From there, it's just a short walk or a quick cab ride to the city center.
Treviso, also known as "Little Venice", is crisscrossed by canals that add to its unique charm. Strolling along the waterways, admiring the colorful houses reflected in the water, and crossing the picturesque bridges is a wonderful experience.
Some restaurant recommendations in town:
Ostile Osteria Urbana – Via Inferiore

Antico Portico – P.za Santa Maria Maggiore, 18

Ponte Ottavi Restaurant – Via Ottavio Ottavi, 12
Padua – Famous pilgrimage place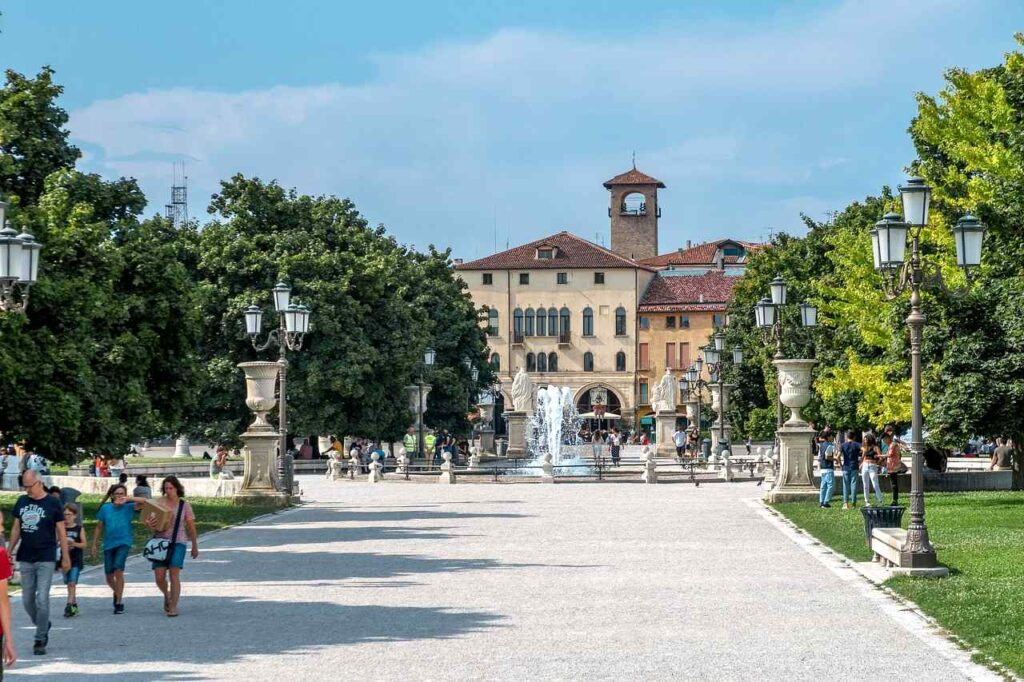 This historic city has much to offer, making it an attractive destination for travelers. From stunning architecture to world-class museums and art galleries, Padua offers a deep insight into Italian culture and history.
The city is adorned with breathtaking architectural wonders. The Scrovegni Chapel, with its breathtaking frescoes by Giotto, and the Basilica of St. Anthony, with its magnificent domes and artistic treasures, are just some of the remarkable buildings that await the visitor.
Like many Italian cities, Padua offers a tantalizing culinary experience. Indulge in authentic Venetian cuisine, sample local delicacies, and savor the flavors of the region's excellent wines.
A city full of history, art, and culture, it offers a captivating mix of architectural wonders, academic charms, and culinary delights.
Il Tartino – Via Seminario, 6

A Banda Del Buso – Via Bartolomeo Cristofori, 12a

Dalla Zita – Via Gorizia, 16
Vicenza – Renaissance elegance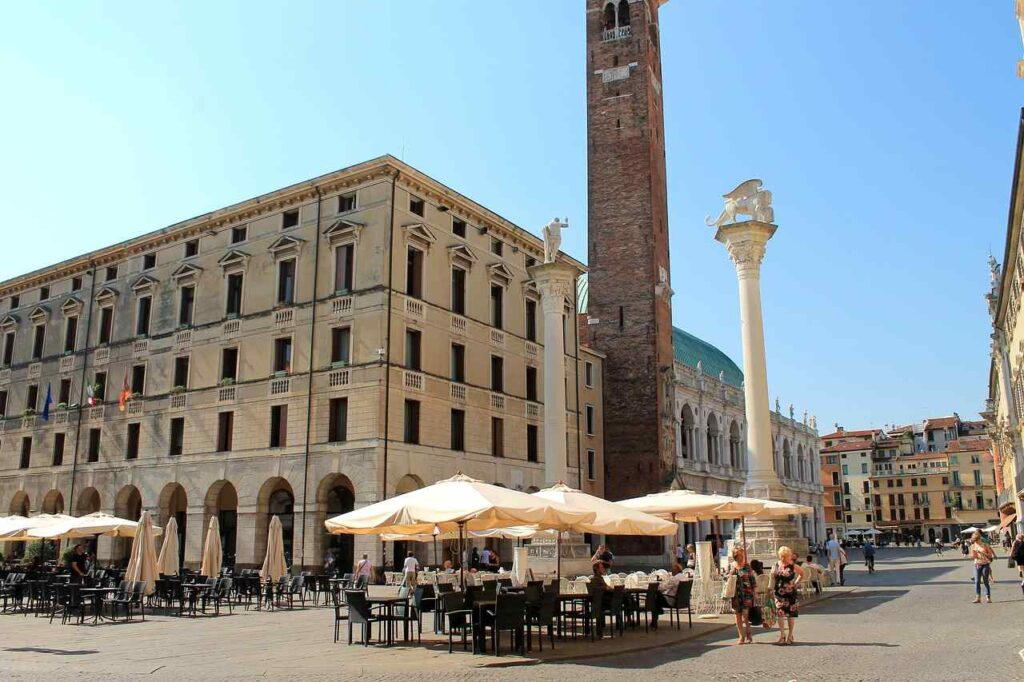 A train ride of 45 minutes is enough to reach this beautiful little picturesque town.
Immerse yourself in the Italian lifestyle. People are more likely to go here for the flair, take a little walk around the city, and maybe spend some time in one of the city's beautiful parks.
As for the monuments, the most famous is certainly the Museo Civico di Palazzo Chiericati. Most tourists come to this city to visit this 16th-century palace.
Here are a few more restaurant tips:
Angolo Palladio (4.3 in Google reviews)

Fuorimodena Kitchen Km 200 (4.4 in Google)
Both are recommended typical Italian restaurants.
Bassano del Grappa – At the foot of the Prealps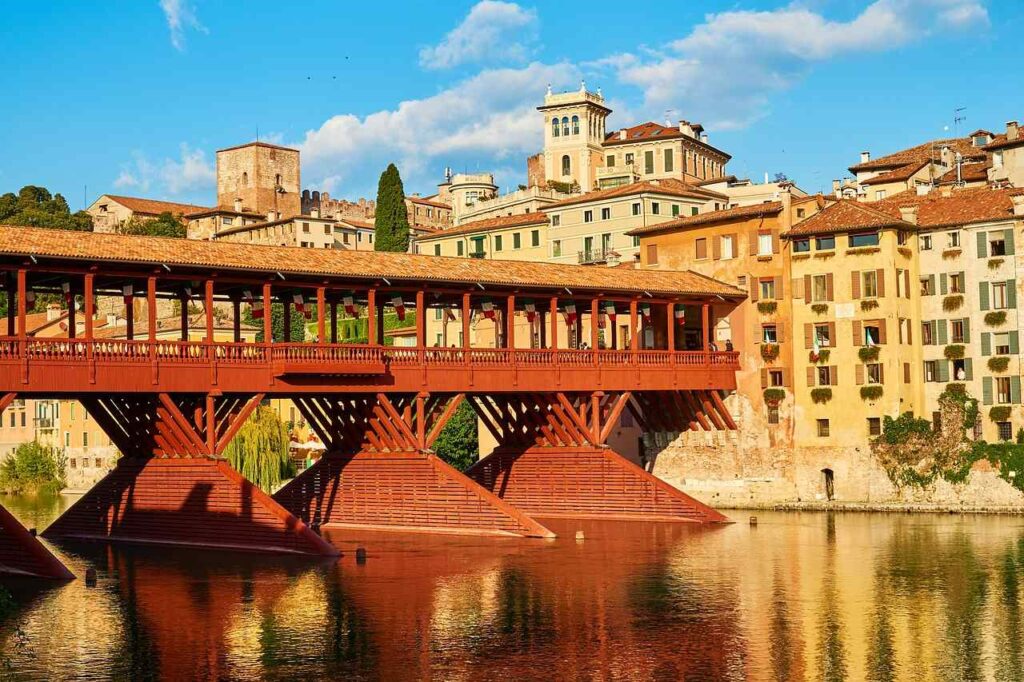 Bassano del Grappa is a picturesque town in the Veneto region of northeastern Italy. It is located on the foothills of the Venetian Prealps, along the Brenta River. The city is known for its breathtaking natural landscapes, historical sights, and traditional crafts.
The highlights of the city are the Ponte degli Alpini, the Grappa, the historical center, the city museum, the Palladian architecture, the ceramics, and the traditional cuisine.
Bassano del Grappa is located about 65 kilometers northwest of Venice, Italy. The distance between the two cities can be covered by various means of transportation, including car, train, or bus. The trip usually takes about 1 to 1.5 hours.
Here are a few good restaurants:


Osteria Alla Caneva – Via Giacomo Matteotti, 34

Osteria al Pozzo – Via Orazio Marinali, 17

Ostaria Ca' Brando – Via Pusterla
Lake Garda (Lago di Garda) – The classic destination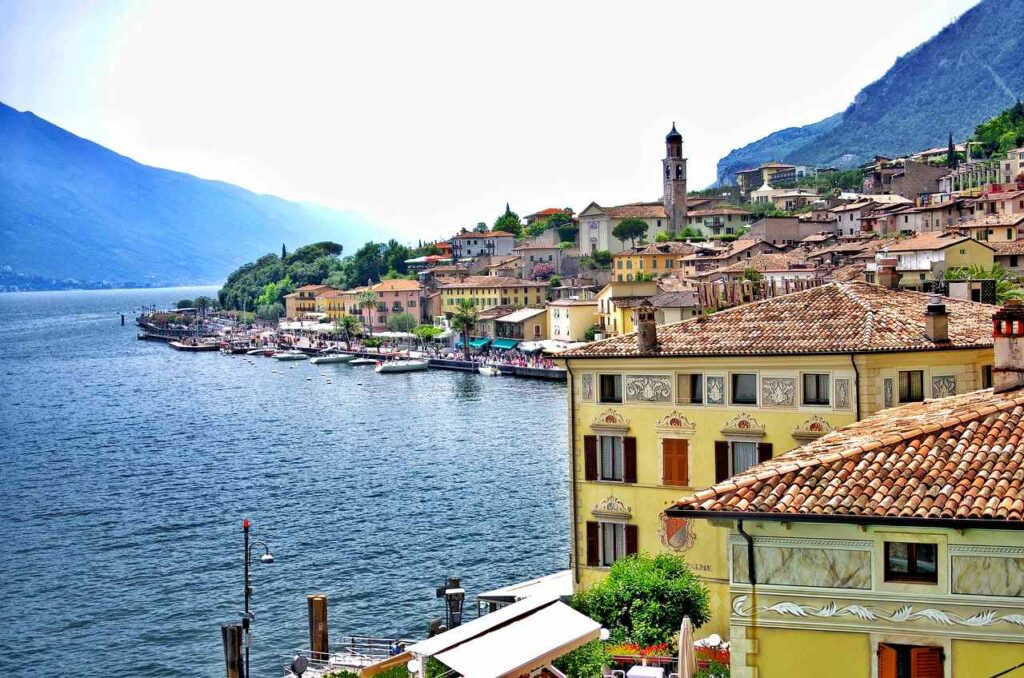 It is the largest lake in Italy with a length of about 51 kilometers and a width of about 17 kilometers at its widest point.
The lake is quite famous among Germans, but it is not so well known that the lake is actually not so far from Venice and that you can combine the visit of both places.
The breathtaking beauty of the lake is one of its most captivating features. Surrounded by the majestic peaks of the Alps to the north and the rolling hills of the Lombardy and Veneto regions to the south, Lake Garda offers breathtaking scenery.
In addition to its natural beauty and recreational activities, Lake Garda is also known for its rich cultural heritage. Historical sites, ancient castles, and Roman ruins are scattered around the lake and offer insights into the long and eventful history of the region.
My hotel tip is the Hotel Cangrande in Lazise. Central but quiet location, especially with parking. Cangrande Hotel – Lazise.
Ferrara – and its Castello Estense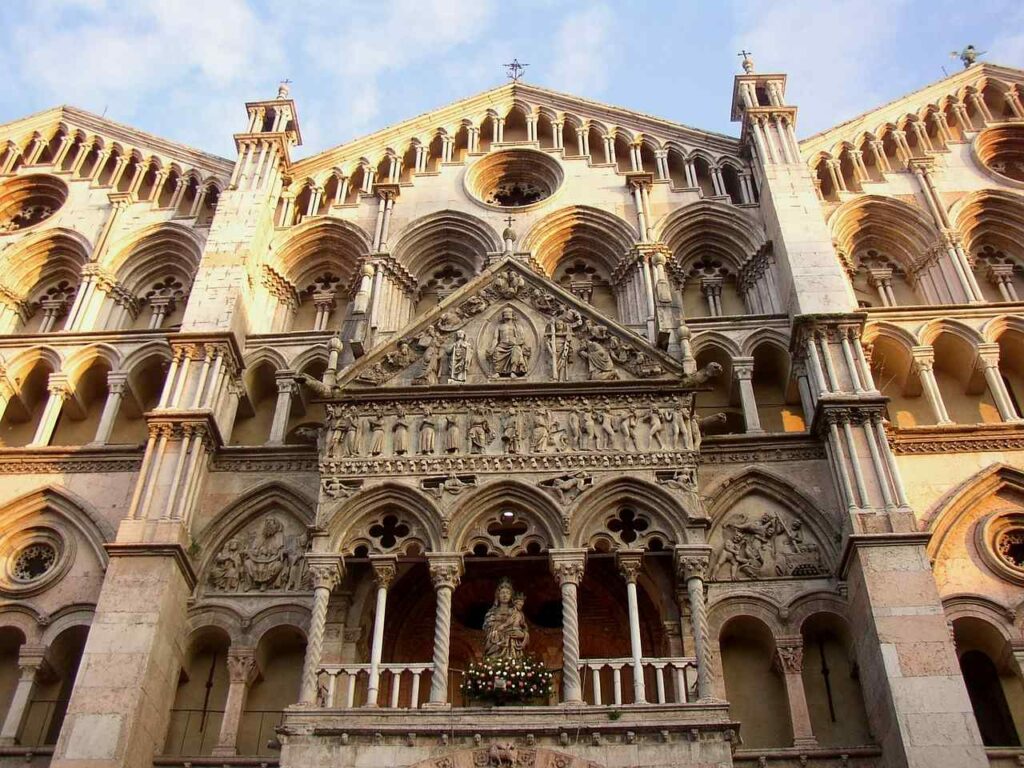 Ferrara's streets are bordered by elegant palaces, picturesque squares, and charming cobblestone alleys that create a charming atmosphere for exploration. Piazza Trento e Trieste, the main square, is a bustling hub of cafes, restaurants, and lively markets.
But this city is already a little further from Venice. If you go there, you should plan about 2 hours by train.
The historic center of the city declared a UNESCO World Heritage Site, is a veritable treasure trove of architectural treasures. One of the city's landmarks is the majestic Estense Castle, a large medieval fortress with four imposing towers surrounded by a moat. The castle was once the residence of the Este family, which ruled Ferrara during the Renaissance.
A captivating destination where the charm of the past blends seamlessly with the vibrant present. The magnificent architecture, cultural heritage, and delicious cuisine make Ferrara an enchanting city to visit if you are interested in Italian history and culture.
Here are a few good restaurants in Ferrara:
Hostaria Savonarola – Piazza Savonarola, 14/16/18

Ostinato – Via Giuseppe Mazzini

Il Garibaldi – Via Lazzaro Bonamigo, 37
If you want to experience Ferrara, the Maxxim Hotel, in an impressive 15th-century palace in the center of the old town, is the best place to stay.
Verona – The city of opera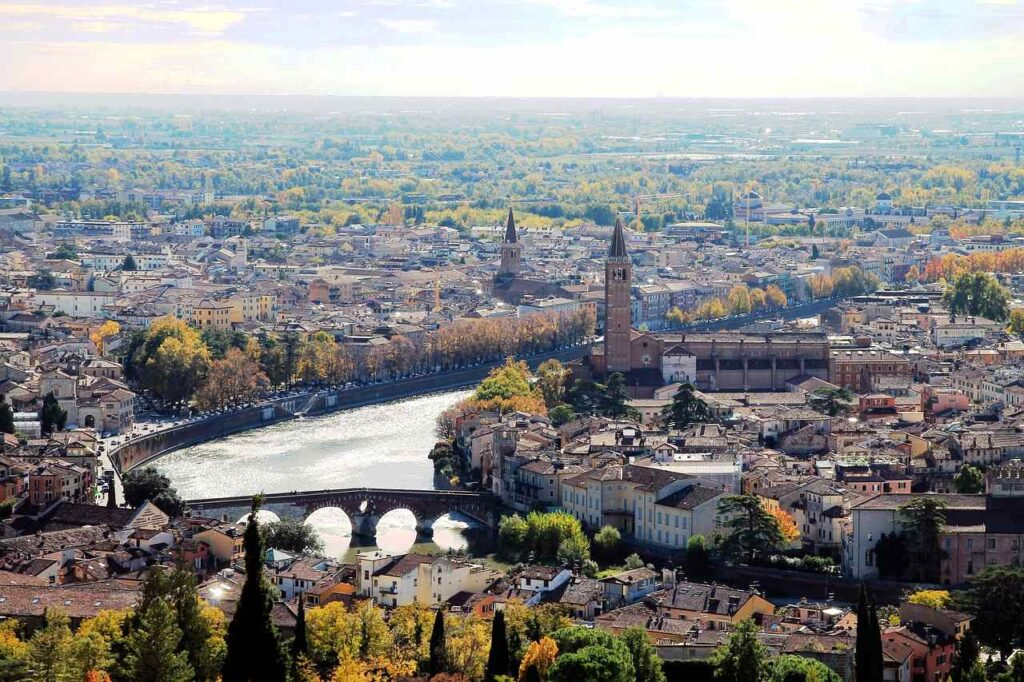 This is another city that is really not far from Venice. You only need a train ride of 90 minutes and you are already in Verona.
You have probably heard the name Verona before… The "Arena de Verona" is world famous and probably the most important sight of the city.
If you want to know everything about the arena, I definitely recommend a private tour of the arena. There is also the possibility to book a city tour with a guide.
Another important monument is the Ponte Scaligero.
A few good restaurants that I would recommend to get to know the best of Italian cuisine in Verona.
Il Punto Rosa – Via Fratta, 12/A

Ristorante Il Cenacolo – Via Teatro Filarmonico, 10

Hosteria 17 – Stradone Porta Palio, 17A
Bologna – Home of the tortellini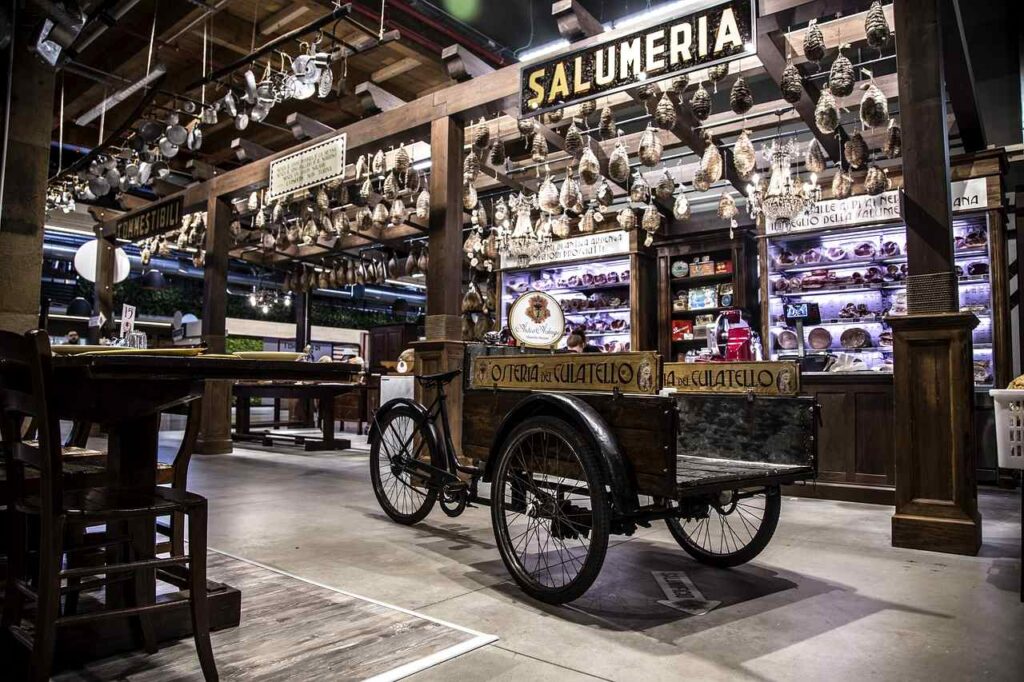 Even if Bologna seems far away from Venice on the map, it is not. The connection between the two cities is extremely good and by train, you can reach Bologna in just 1:30 hours. So only a little longer than to Verona, but much closer to Venice.
But be careful, because compared to all the other cities mentioned in this article, Bologna is a really big city and you will probably need more than a few hours to see everything. Overall, I would recommend taking at least 2 full days to visit the city.
If you just want to walk around the city, see the famous Piazza Maggiore, stroll a bit through the shopping streets and discover a few restaurants, that's fine… You could possibly still do that in one day!
But the city has so much more to offer. Here are the main attractions of the city. Even though Bologna is not a big city like Rome or Venice, you should still consider buying online tickets in advance to plan your stay accordingly.
A few restaurants I would recommend:
Ristorante Matusel Bologna centro – Via delle Belle Arti, 20

Camera con Vista Bistrot – Via Santo Stefano, 14/2a

Trattoria del Tempo Buono – Piazza S. Martino, 4a
Trieste – Between the Adriatic Coast and Slovenia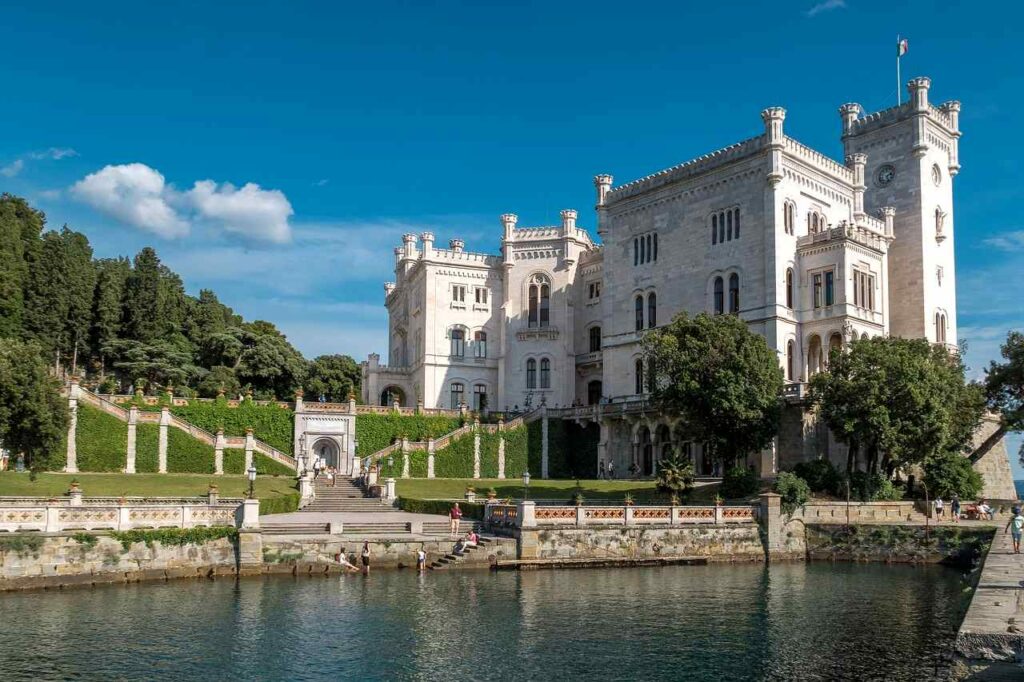 We now go all the way to the eastern side of Venice. In a town right on the border with Slovenia. Unfortunately, it is impossible to reach this city from Venice by train. The best way is to take a Flixbus to Trieste. The bus ride takes a little more than 2 hours from Venice.
It is a wonderful city, perfect for sea lovers! The climate is definitely comparable to Venice.
Here are a few things you can do in Trieste.
Visit the

Castello Miramare

and the surrounding parks

Have a coffee in one of the historic cafes of the city

Check out the picturesque Grand Canal (not as imposing as the one in Venice, of course)

Admire the panorama of Trieste from the Castello di San Giusto

Witness the past at the Teatro Romano

Visit the Trieste Cathedral
Here are a few nice restaurants in town:
Salsapariglia Italienisches Ristorantino – Via della Geppa, 11

Ciò che peace – Via Armando Diaz, 22

Ristorante Navigando Trieste – Riva Nazario Sauro, 6
Hotel Elisabeth Boutique Rooms stands out above all for its location. Ideal for exploring Trieste.
Monfalcone – City of shipyards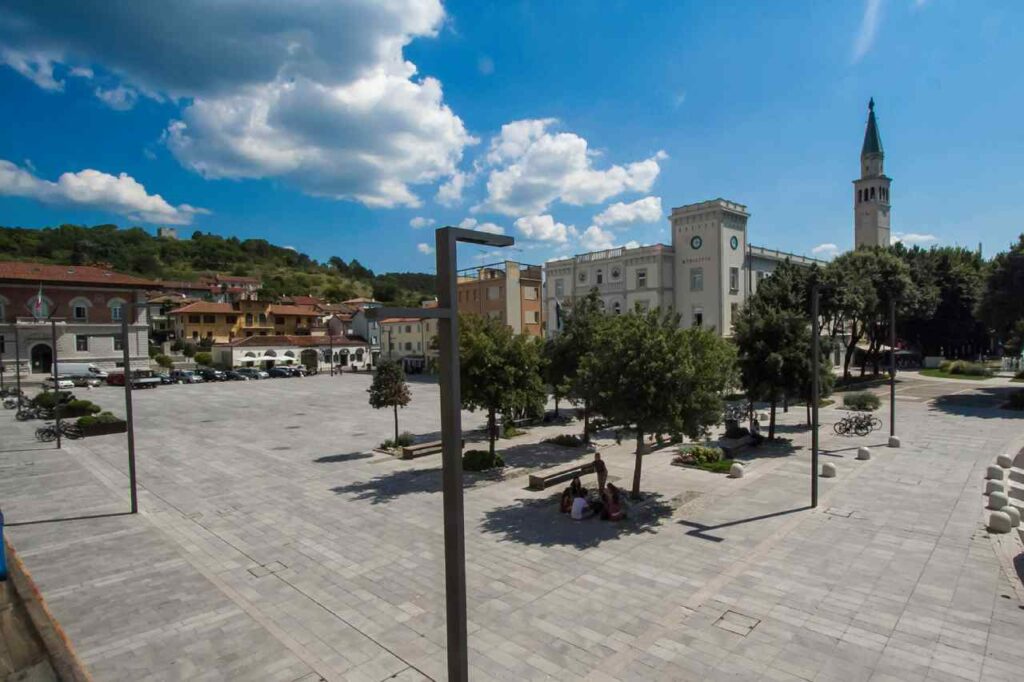 Another great city very close to Trieste is Monfalcon. Here, of course, there is the possibility to combine the visit to both cities.
The town is small and cozy, authentically Italian and of course, here again, there are great restaurants and good shopping. The city is also located directly on the sea and the climate is excellent.
But here you have to be honest that a whole day trip from Venice just to visit Monfalcon may not be worth it. Rather something for a road trip with a car, if you are already in the area. By car, it is just 1 hour and 20 minutes from Venice to Monfalcon. By train, you need about 20 minutes longer.
However, a big advantage is the proximity to Slovenia: Monfalcone is also close to the Slovenian border, so you have the possibility to make cross-border trips if you want to experience a different culture and visit places like the Slovenian coastal towns of Piran or Koper.
Osteria alla Caldaia – Corso del Popolo, 35

Trattoria Splendor – Via Callisto Cosulich, 131

Osteria Alla Fortuna – Via Giuseppe Garibaldi, 19
Centrally located on the harbor with ample free parking is the Nuovo Albergo Operai. A good starting point for sightseeing.
Castelfranco Veneto – Impressive fortress complex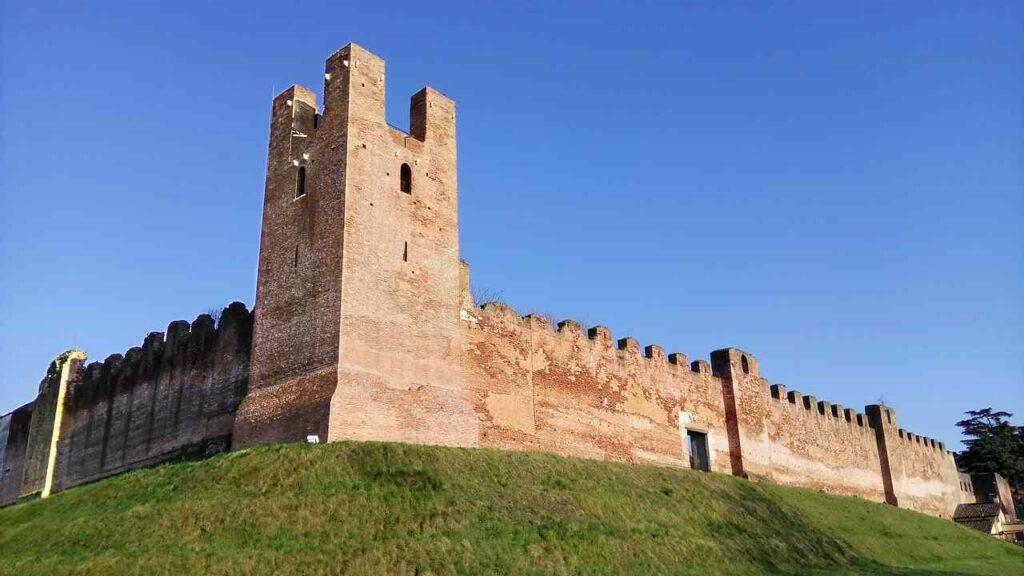 Only one hour away from Venice! As the name suggests, the main attraction here is the Castelfranco, a well-preserved fortress complex. Comparable to Alhambra in Granada, Andalusia, you will be able to see the sights from all over the city.
A beautiful little city. Stroll through the streets, take a break from the hectic city life of Venice, enjoy a little authentic flair, and eat in one of the many good restaurants the city has to offer.
It is a real contrast to Venice. Castelfranco Veneto is only a very small town in Italy, but it is extremely beautiful and authentic and is one of the typical day trips you can make, as you certainly won't need more than one day to discover the whole city.
Here are a few restaurant recommendations:
Feva – Borgo Treviso, 62

Alchimista Bistrot e Mescole – Corso 29 Aprile, 15

La Favorita Pizzeria Ristorante – Via Rizzetti, 18
Udine – Museums and Art Galleries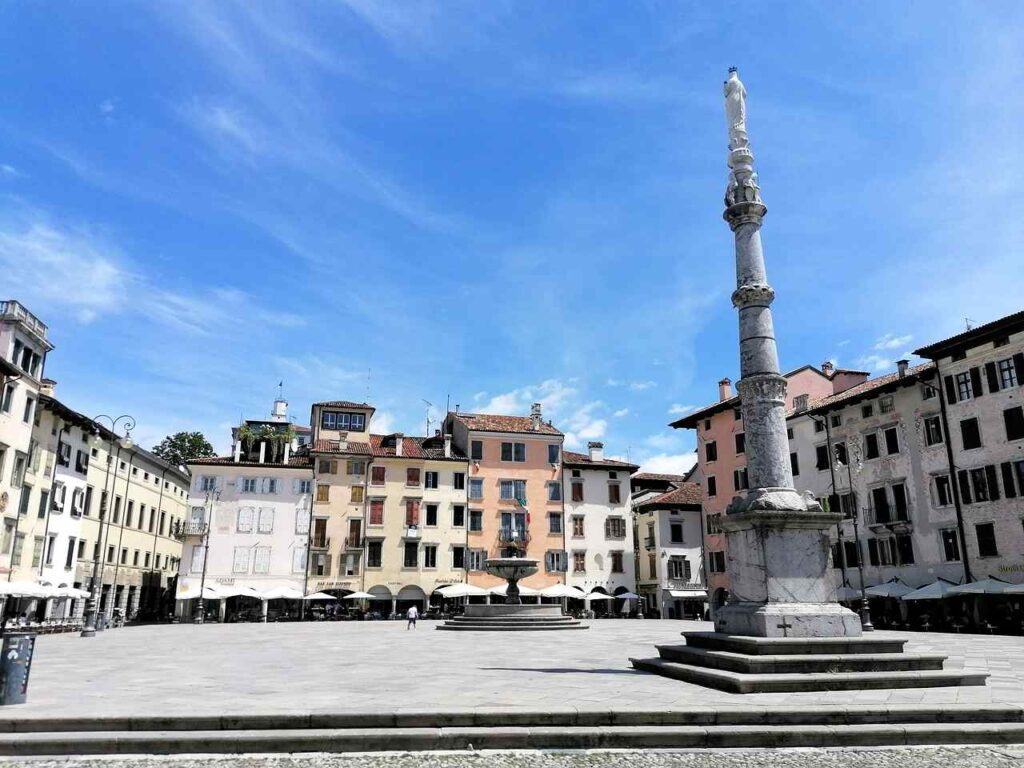 To the north of Venice is another exciting city called Udine. Here are some activities you can do in the city:
Strolls through the Via Mercato Vecchio – The main street of the city, it captivates with the charm of its high, narrow buildings and its liveliness.
Discover all the names of Piazza Matteotti – This main square has different names and you will have to discover the other names and understand why the square has different names.
Have a picnic in the park – A very common activity, but this city offers many different options for outdoor activities, such as a picnic in one of the parks.
Shop in Udine like a local – Here you will not find Zara or H&M, but only authentic Italian stores, very unique and mostly Made in Italy. A good way to find products that you will not find anywhere else in the world.
Go out to eat in an osteria – Translated into English it means the pub around the corner, and most of the time they also serve pizza – Here are a number of great restaurants in the city:
Osteria Ex Provinciali Udine – Via della Prefettura, 3

Osteria La Ciacarade – Via S. Francesco D'Assisi, 6

Osteria Pulesi Udine – Vicolo Pulesi, 5
Mantua – Lombardy city of art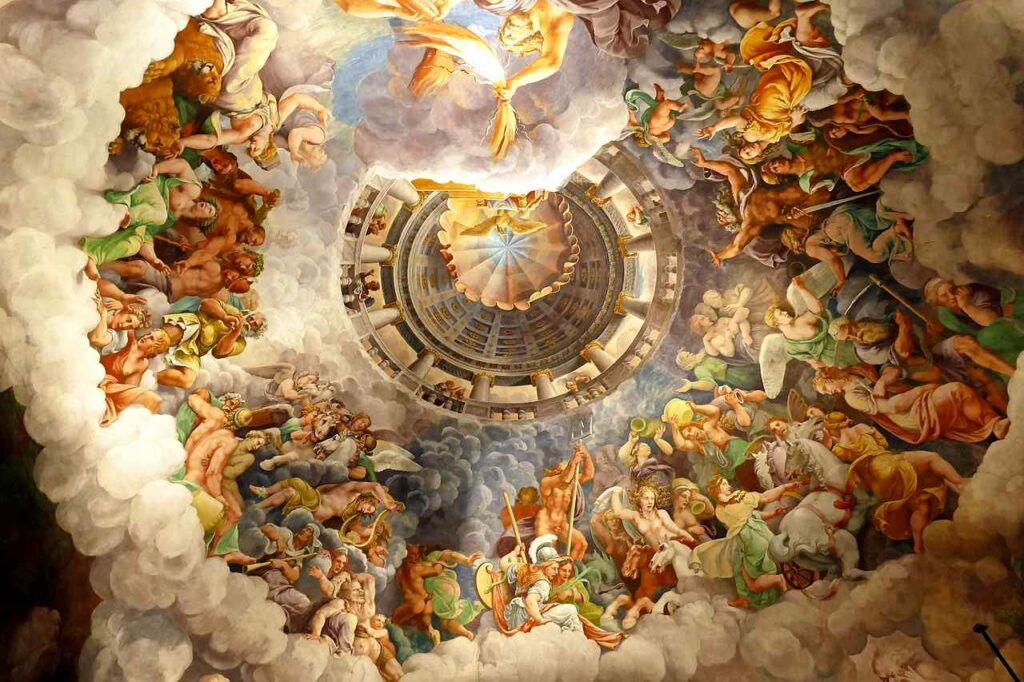 It's a bit of a journey from Venice to Mantua – by train, you should allow two and a half hours and you have to change trains once! But it is worth it! Mantua is considered one of the most beautiful small towns in all of Italy. But I admit that the route by train can be difficult, of course. That's why this is more of a type for those who take a little road trip from Venice by car! So with the car already rather feasible. In less than 2 hours you are in Mantua.
Why is the city so special?
Mantua is a treasure trove of artistic and architectural wonders. The historic center of the city is a UNESCO World Heritage Site and is home to elegant palaces, beautiful churches, and impressive squares. The Palazzo Ducale, the residence of the Gonzaga family, is an excellent example of Renaissance architecture.
Mantua is surrounded by three artificial lakes created by the Gonzaga family during the Renaissance. These lakes, the Upper Lake, the Middle Lake, and the Lower Lake, add to the charm of the city and offer quiet places to relax and take leisurely walks.
Here are a few good restaurants in town:
Osteria Da Giannino – Via Leon D'Oro, 6

Osteria Leon d'Oro – Via Giuseppe Verdi, 25

Osteria Piazza Sordello 26 – Piazza Sordello, 26
Hotel Albergo Bianchi Stazione is located near the train station and the old town. Ideally suited for a worthwhile stop.
Parco del Delta del Po – A park for nature lovers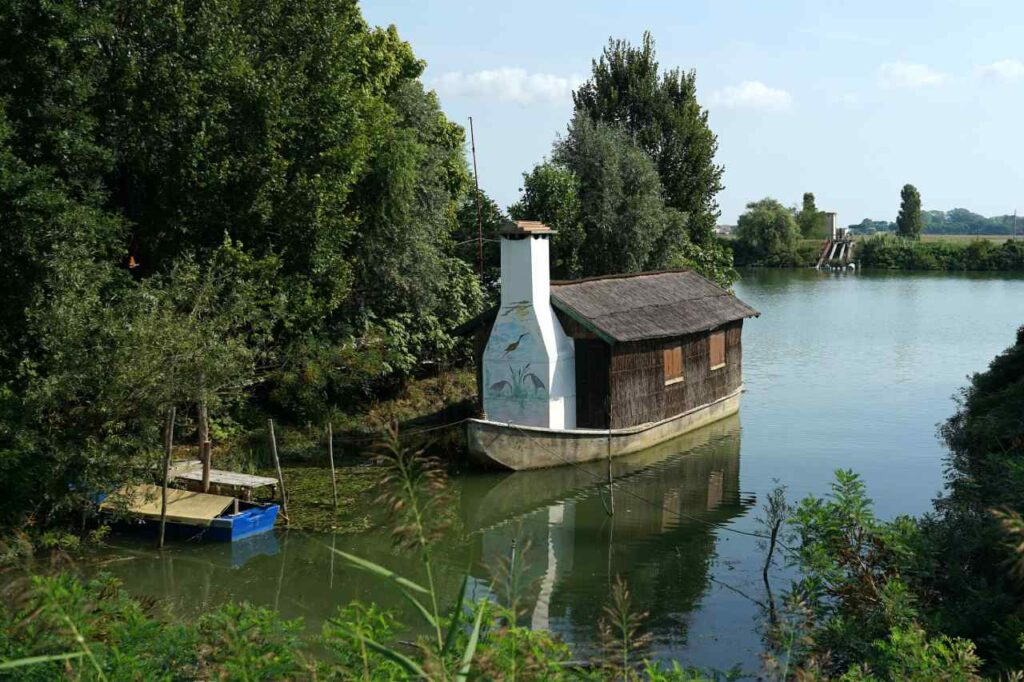 Now something for nature fanatics. No city, no cars, no noise. This park is just pure nature. This trip is recommended from September to October or May to June. In the summer heat may be less recommendable, because there are no restaurants with air conditioning, where you can cool down, and no bars with a terrace, where you can get a short refreshment. In the summer here you are completely exposed to the sun, so less recommended in midsummer.
For whom is this excursion suitable?
For hikers and those who just want to spend a day in nature.
Or even for beach lovers! So bring your swimsuit! After a long walk through nature, you can swim in the water and cool off.
Unfortunately very difficult to reach by train, but by car, it is about 90 minutes to the park.
Trento – Monuments, palazzi and castles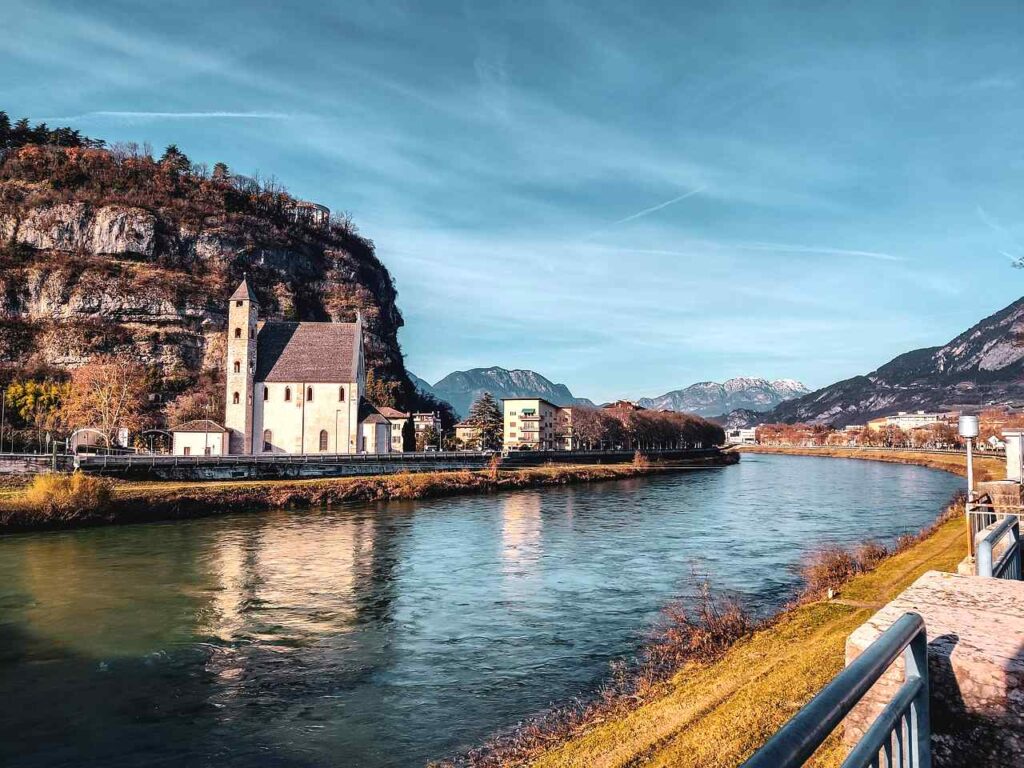 Authentically Italian! Just a great little town in the middle of Italy. Here you can go shopping again wonderful and find many items Made in Italy. Eat out in the great osterias that the city has to offer. The landscape in Trento is also incredible, great views and walking directly on the river Adige are here on the program!
Very close also the Lago di Caldonazzo! So if you are traveling by car, you can book great accommodation here and then drive a bit into Trento / Trento and discover the city.
The Castello del Buonconsiglio is also a highlight! A captivating destination for those interested in history, art, and architecture. Its rich cultural heritage, impressive frescoes, and picturesque location make it a must-see attraction in Trento. It offers a fascinating journey through the region's past and an insight into its artistic and historical heritage.
Il Cappello – Piazzetta Bruno Lunelli, 5

Ristorante Antica Trattoria Due Mori – Via S. Marco, 11

Ristorante Al Vo' – Vicolo del Vó, n. 11
For a short stay in Trento, we recommend the centrally located Hotel Venezia.
---
Images:
Pixabay
Unsplash
Monfalcone: Katia Bonaventura, Piazza della Repubblica e Municipio Monfalcone, CC BY-SA 4.0